Start with a single design and cover multiple languages.
Type Project interviewed with the funders of Dinamo, Johannes Breyer and Fabian Harb.
1. Tell us about your company.
Dinamo is a Swiss type design practice offering retail, bespoke typefaces and consultancy with spaces in Basel and Berlin, and satellite members in several locations more.

In 2017 Dinamo was awarded the Swiss Design Award by the Swiss Federal Office of Culture and in 2018 invited to join the AGI. Current clients include Kunsthalle Zürich , SSENSE, Warp Records, Istituto Svizzero, Rimowa, Tumblr and more.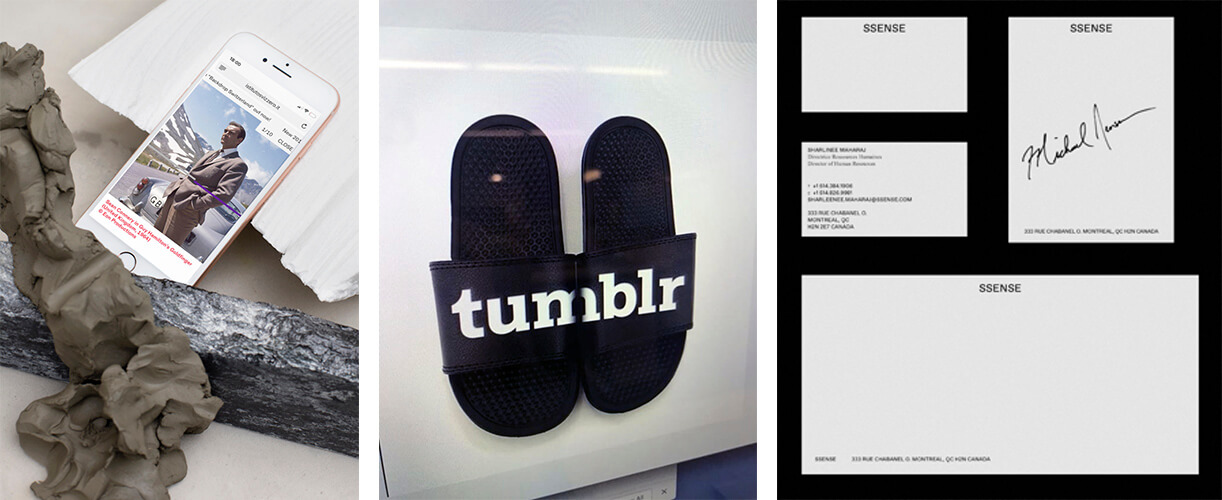 2. What is (are) the main/leading font(s) of your company?
Dinamo basically started and grew with the Favorit Family: from a single style design in the Brno Biennale catalogue to Italics for the German Pavilion at the Venice Biennale to Underline styles for Tumblr, on to Mono, to Greek, Cyrillic, Hangul and currently Arabic.
From 2016 on, Dinamo started to publish fonts by external designers as well and since then published works by Felix Salut, Seb McLauchlan, Larissa Kasper & Rosario Florio, Alessio D'Ellena.
Via Type Project, Dinamo's Monument Grotesk, Whyte, and Laica will be available with Japanese FitFont.


3. Is there any newly released typeface from your company?
By the time this interview is published, some of Dinamo's upcoming designs might have been published already. Among them will be Diatype & Diatype Mono, Marfa & Marfa Mono, Maxi, Synt, Alte Walter & Neue Walter, Oracle & Oracle Trimono, Common Sans and Gravity.
4. What is the ratio of your work for original design fonts and custom order fonts? Please tell us about custom work.
Dinamo is equally active in both fields and current projects include a new typeface for the German luggage manufacturer Rimowa under the direction of London's Commission studio, temporarily exclusive Styles of Monument Grotesk for DAZED magazine, some still secret typefaces for one of the largest global sports organization, a corporate typeface for the San Francisco Symphony under the direction of COLLINS, as well as a collaboration with Native Instruments.
5. Can you tell us about your customer(s)? Who are they and how do they use the font?
Dinamo customers range from arts to culture to commerce and retail typefaces as well as custom typefaces have been created for small and visionary design studios as well as for some of the biggest and most innovative corporations in the world.

6. What kind of device(s) your customer has (have) embedded the font(s) with?
Dinamo designs have been licensed for pretty much every device except Google Glasses.
7. In which country will an end user be able to purchase your font(s)?
Dinamo designs cover Afrikaans, Albanian, Asu (Tanzania), Basque, Bemba (Zambia), Bena, (Tanzania), Breton, Catalan, Chiga, Cornish, Croatian, Czech, Danish, Dutch, Embu, English, Esperanto, Estonian, Faroese, Filipino, Finnish, French, Friulian, Galician, Ganda, German, Gusii, Hungarian, Icelandic, Inari Sami, Indonesian, Irish, Italian, Jola-Fonyi, Kabuverdianu, Kalaallisut, Kalenjin, Kamba (Kenya), Kikuyu, Kinyarwanda, Kölsch, Latvian, Lithuanian, Lower Sorbian, Luo (Kenya and Tanzania), Luxembourgish, Luyia, Machame, Makhuwa-Meetto, Makonde, Malagasy, Maltese, Manx, Meru, Morisyen, North Ndebele, Northern Sami, Norwegian Bokmål, Norwegian Nynorsk, Nyankole, Oromo, Polish, Portuguese, Quechua, Romanian, Romansh, Rombo, Rundi, Rwa, Samburu, Sango, Sangu (Tanzania), Scottish Gaelic, Sena, Serbian, Shambala, Shona, Slovak, Slovenian, Soga, Somali, Spanish, Swahili (macrolanguage), Swedish, Swiss German, Taita, Teso, Turkish, Upper Sorbian, Uzbek, Volapük, Vunjo, Walser, Welsh, Western Frisian and Zulu amongst others.
We sell online, anybody can purchase the fonts on our website.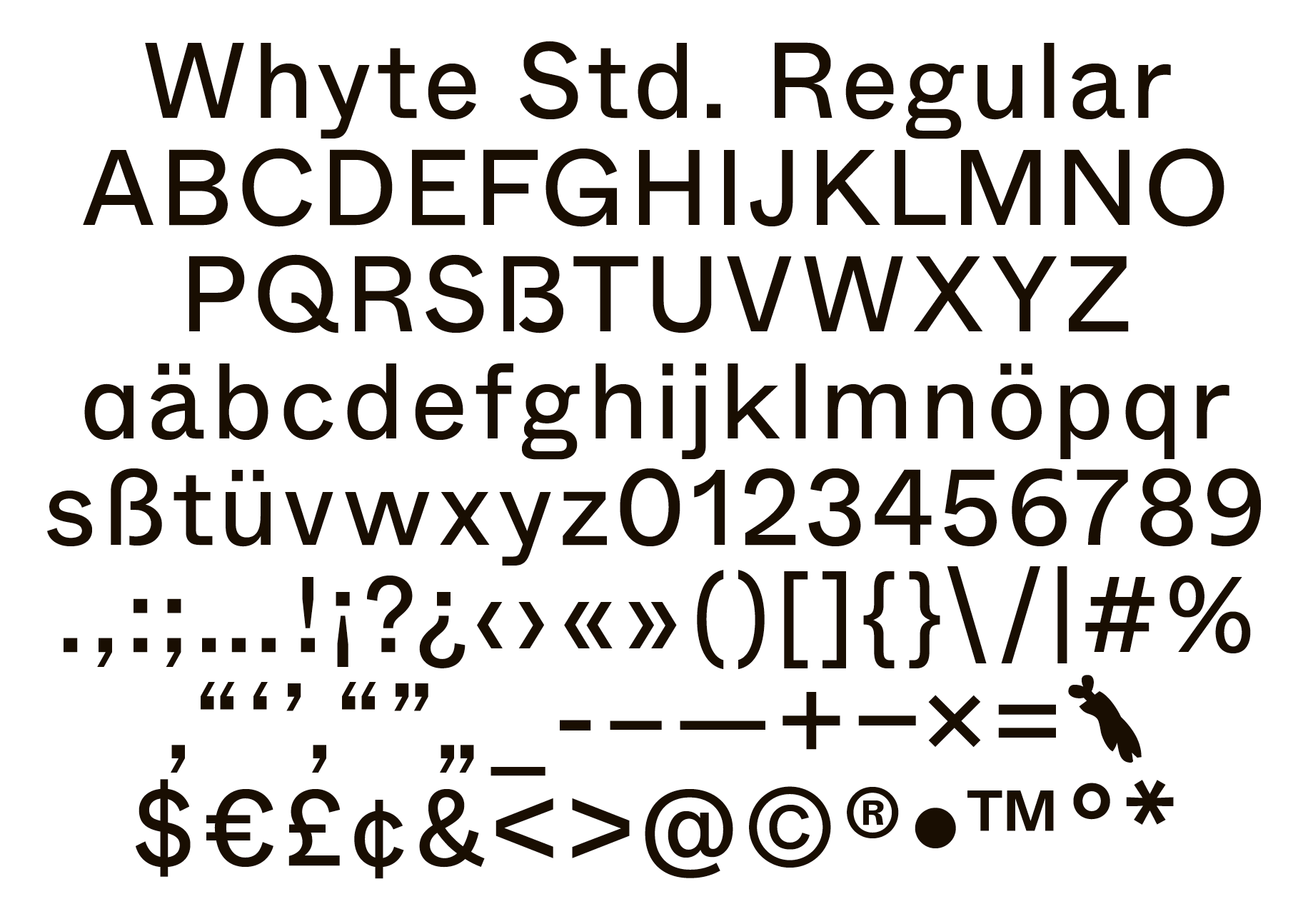 8. Can you tell us about what you are working on right now and what you will like to work on in the future?
Unfortunately, this is secret.
9. What do you think about your company positioning, for its raison d'etre in the font design/development industry?
It's up to everyone individually to judge for themselves. We are interested in many different things that go out and beyond of type but it's up to everyone individually to judge for themselves!
10. What is your opinion about open source font(s) and free font(s)?
There is undoubtedly need for them and if the intentions are right, results can be great.
11. What do you think about Type Project and do you have any expectation for us?
Dinamo deeply believes in collaborations and is happy to have found a genuinely engaged, extremely caring and highly competent partner in Type Project. Their impressive FitFont is making it more simple for both Japanese and Western designers and brands to extend their typographic voice multilingual. Dinamo is excited to join forces in this cross-cultural collaboration and looking forward to seeing how their designs will come together and extend potential with its FitFont companion.
12. What do you think about FitFont service?
FitFont is a smart and important service allowing to connect territories and audiences. It's one of these places where 1 + 1 equals more than 2.