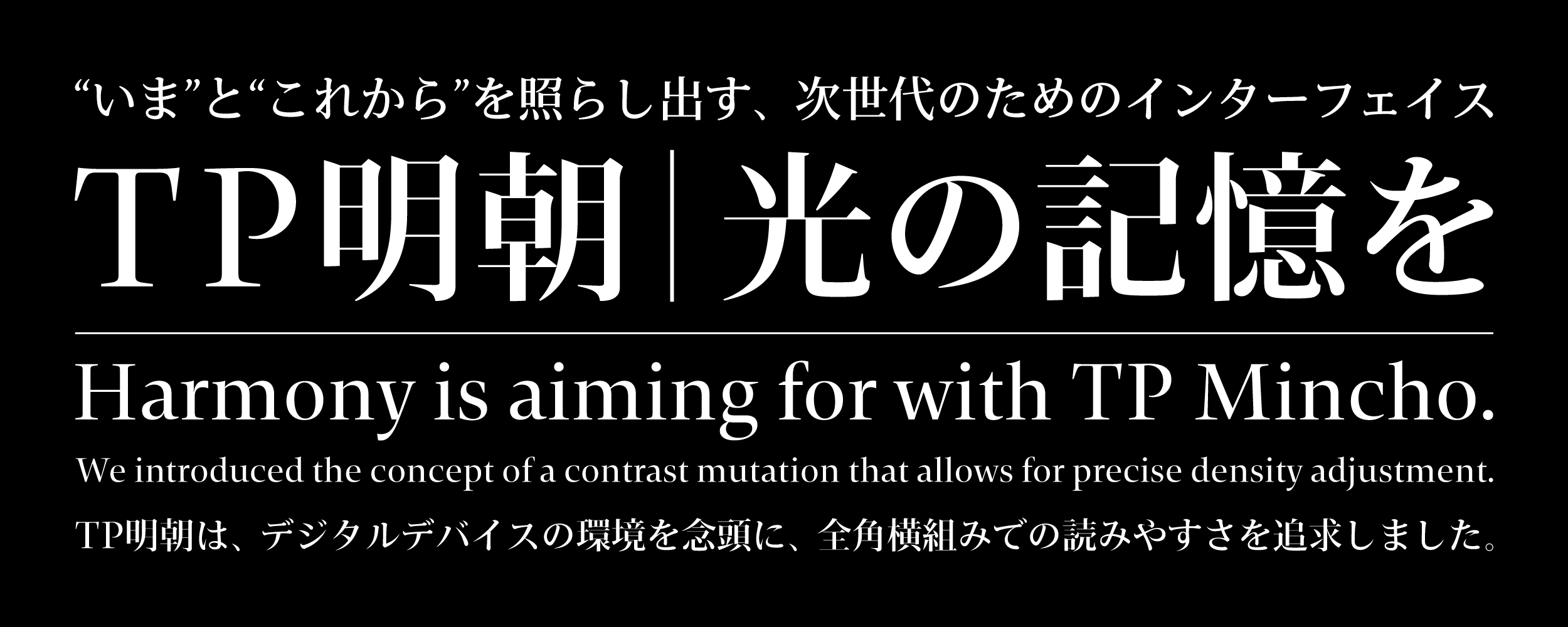 Overview
TP Mincho is a next-generation Japanese font that has innovated the concept of using contrast to control character readability. With the newly added feature of selectable contrasts for each of the typeface's weights, it is now possible to carry out finer adjustments of density. By carrying out a typeface design that is optimized for double-byte characters in horizontal layouts, we are aiming to maximize usability and legibility in digital environments.
High Contrast possesses a sophisticated, polished look, with the remarkable sharpness of its horizontal strokes and the tips of its harai (downward sweeping strokes); and the vivid impression created at thinner weights is truly exceptional. High Contrast is particularly suited for use in digital signage, website headers, posters and banners, and other situations where large characters are needed.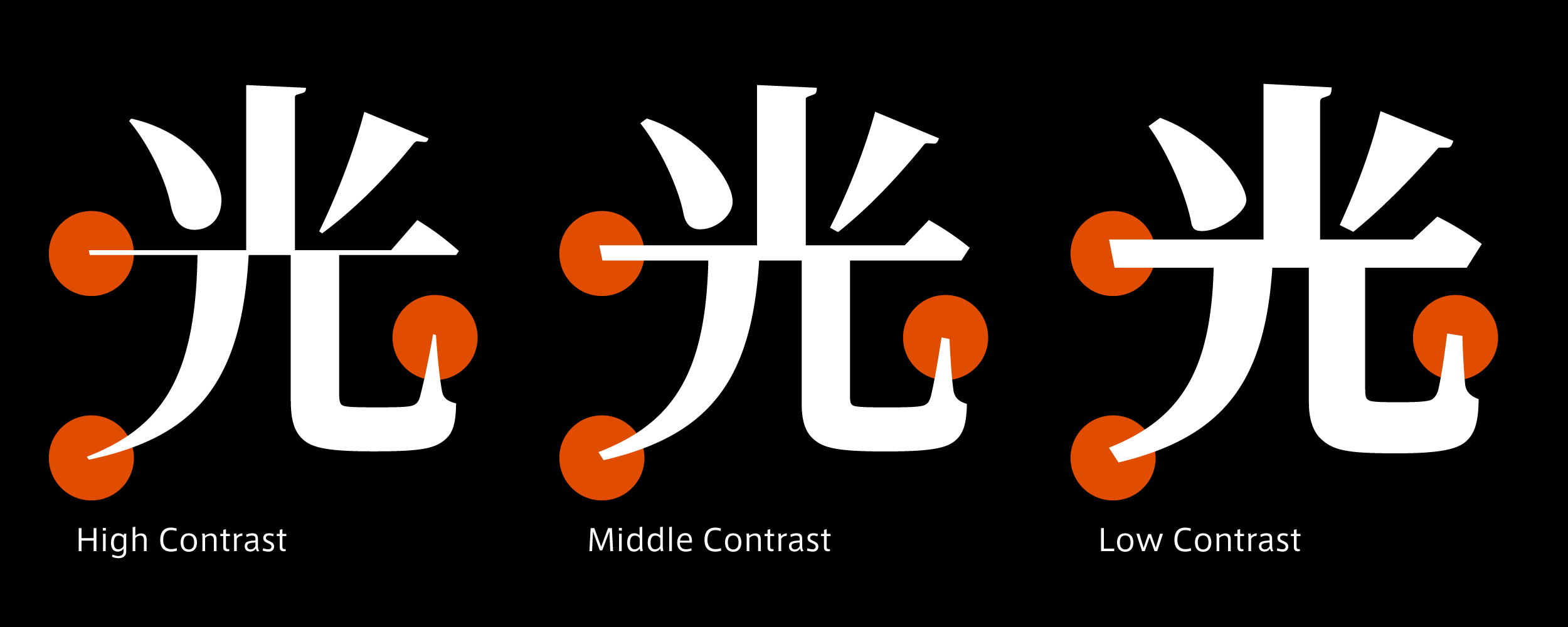 Concept
The Mincho typeface that is most readable in a horizontal layout. A Mincho typeface that is beautiful in double-byte character, solid typesetting. This was the orientation set for TP Mincho during the development of the typeface. The design plan takes into account the display of Japanese text on devices that use double-byte character horizontal layout as standard.
During the development of TP Mincho, the typeface's orientation was set, and a thorough examination of character form and alignment was carried Character size and alignment have been standardized, horizontal layout stability improved, and superior readability at small font sizes has been realized by giving the counters a fair amount of space.

Features
Have a look at the kado-uroko of TP Mincho – the right corner part where the horizontal stroke connects to the vertical stroke. The form of this stroke, which slopes gently down from the right end-tip of the kado-uroko to meet the vertical stroke, is characteristic of TP Mincho. By making the uroko 20-30 percent smaller than those in typical Mincho typefaces, we have succeeded in creating a feeling of lightness. While seeking to realize simple character shapes, we have endeavored in various ways to maintain a balance and contrast of sharpness and softness, for example, by giving the uroko a mild curve on the top right, and by rounding off the angles of rightward harai strokes.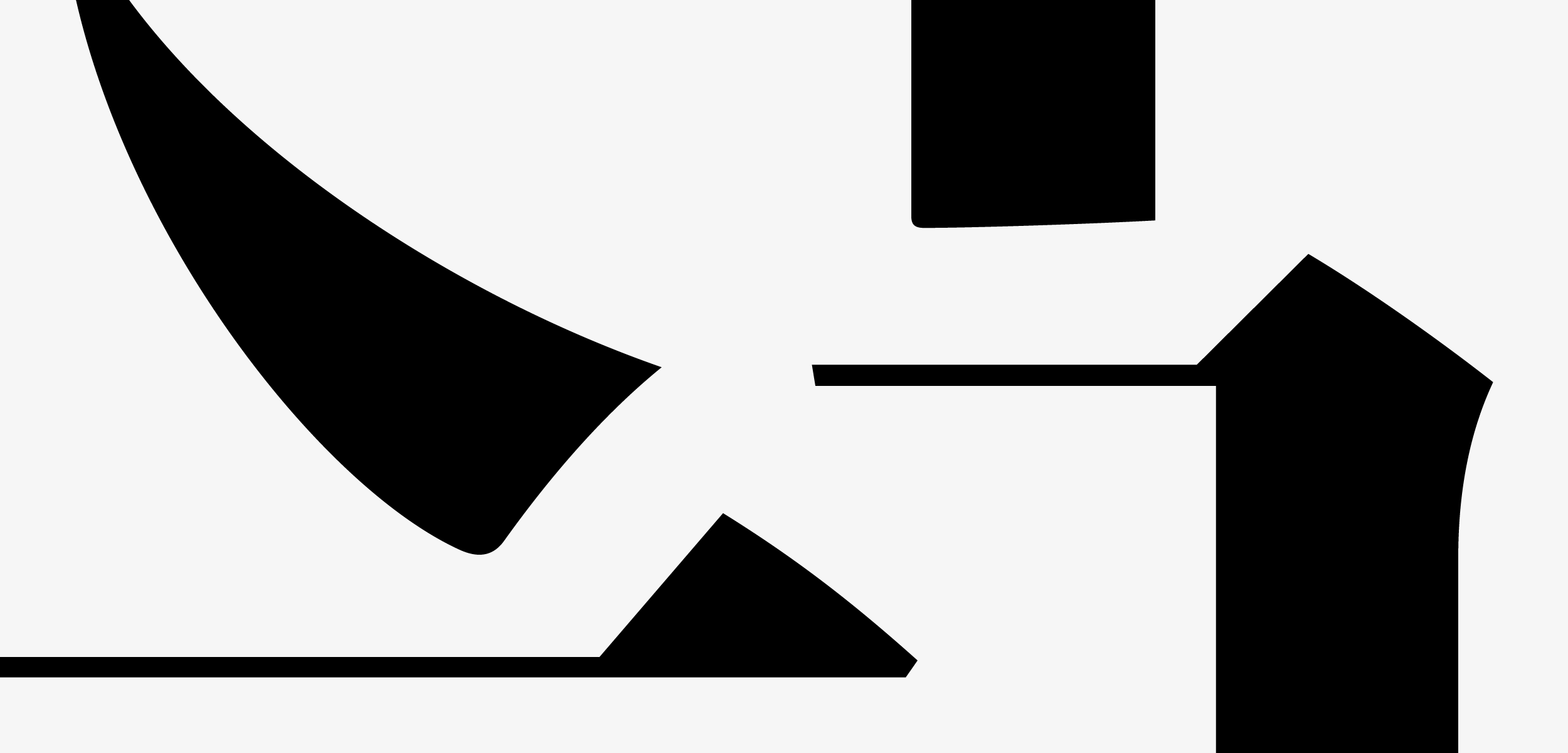 TP Mincho's Latin characters, which have been completely realized to stand on their own, and have a uniqueness of design that transcends the standard treatment of foreign letters used within Japanese text. In High Contrast and Low Contrast, the Latin characters appear more pronounced than the Japanese characters, and taking full advantage of these contrasts leads to an abundance of dynamic variations. In particular, the differences between the serif shapes are truly remarkable.

To arrive at a kind of compatibility when setting a text, rather than trying to attain some perfect harmony of Japanese and Latin characters. That is what we are aiming for with TP Mincho. Japanese and Latin characters have basic differences in design, with the former demanding double-byte characters and the latter generally being proportional. Therefore, we have focused on elements that are not essential to either of their basic systems, such as size, thickness, alignment, form and details, and in effect, we have brought Japanese and Latin characters closer together and overcome the various difficult issues that arise between them.

Family
Sharp and refined High Contrast; tough, vigorous Low Contrast; and highly versatile Middle Contrast. Each contrast option is available in six weights.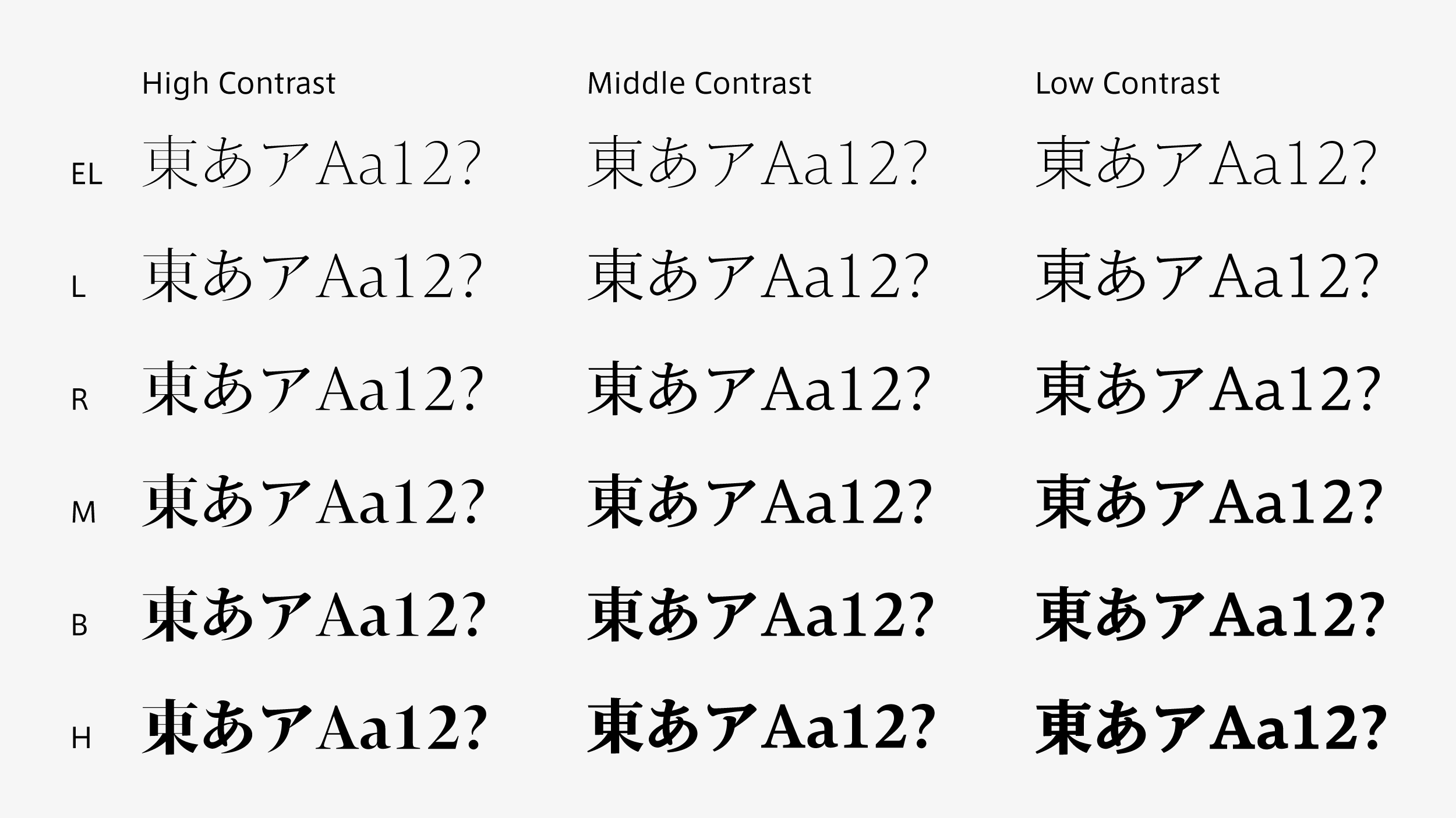 Specifications
Main feature
OpenType font
Cross platform
Extractable outlines
PDF embedded
Kerning information
Dynamic download
No resolution restrictions

Supported operating system
Mac
macOS

Windows
Windows 10(Japanese version)

Font set
Standard(StdN)
9,498 characters (Adobe-Japan1-3)
Languages
Japanese font (Std/StdN) almost fully covers 30 languages shown below. Japanese font based on Adobe Japan 1.3 covers all ISO-8859-1 proportional characters and Š, š, Ž, ž, Œ, œ, Ÿ. Then AXIS Font Japanese version can be used as multilingual font when you compose text using proportional characters. However, not all corresponding half-width characters are included, only Latin font is covered by half-width characters.

Japanese (main script and covers JIS X 0208:1997) / English/ Icelandic (íslenska) / Irish (Gaelige) / Afrikaans (Afrikaans) / Albanian (Gjuha Shqipe) / Italian (Italiano) / Indonesian (Bahasa Indonesia) / Estonian (Eesti keel) / Occitan (lenga d'òc) / Dutch (Nederlands : U+0132 "IJ" and U+0133 "ij" shall be divided into I/i and J/j) / Oromo (Oromiffa) / Galician (Galego) / Swedish (Svenska) / Scottish Gaelic (Gàidhlig) / Spanish (Español) / Swahili (Kiswahili) / Danish (Dansk) / German (Deutsch) / Norwegian (Bokmål) / Norwegian (Nynorsk) / Finnish (Suomi) / Faroese (Føroyskt) / French (Française) / Brasilian Portuguese (Português Brasileiro) / Breton (Brezhoneg) / Portuguese (Português) / Latin (Latina : Classical orthography, without vowels with macron) / Luxembourg (Lëtzebuergesch) / Rhaeto-Romance languages (Rhaetian) / Walon (Walloon)

*Full width version of Greek uppercase/lowercase (24 characters for each, excluding ending form of sigma) and Cyrillic (Russian) uppercase/lowercase (33 characters for each) are included as JIS Row6 and Row 7 (These characters are defined as full width in JIS spec)
A Typeface Chosen for "Speed"

The Asahi Shimbun Company Tokyo Head Office

Manabu Suematsu / Art Director

Text House, Inc.

Ippo Miyamoto / Chief Graphic Designer

Mincho typeface co-exists with world heritage

TBS VISION INC.

Director Shingo Ohya