The typeface serves as the voice for the brand.
Type Project interview with Noël Leu.
1. Tell us about your company.
We, Thierry Blancpain and Noël Leu, founded Grilli Type in Switzerland in late 2009 as a collaborative avenue for working with other designers. Although the foundry is based in Lucerne, we're active on a global scale. Thierry now lives in New York City, and Noël travels extensively, ricocheting between East Asia, North America, and Europe. The studio now numbers six, with colleagues dispersed across the globe.
But just because we're Swiss doesn't mean we're neutral. We make type with a point of view, type that conveys meaning beyond the words it spells out. It also transcends technical excellence, which we consider a given — after all, if our type didn't read and perform well in a wide range of challenging environments, we wouldn't be doing our job. What matters to us is this: What story does a typeface tell? What kind of personality does it have?
Type may be our main gig, but it's far from our only one. We're graphic designers by training and temperament who happen to run a type foundry. The relationships we've forged with graphic designers are collaborations in the truest sense of the word. They're essential to our mission and inform our desire to produce useful type. That's why we make minisites for our typefaces. We want to show them in action, in context — to give them a voice and let them tell a compelling story in their own words.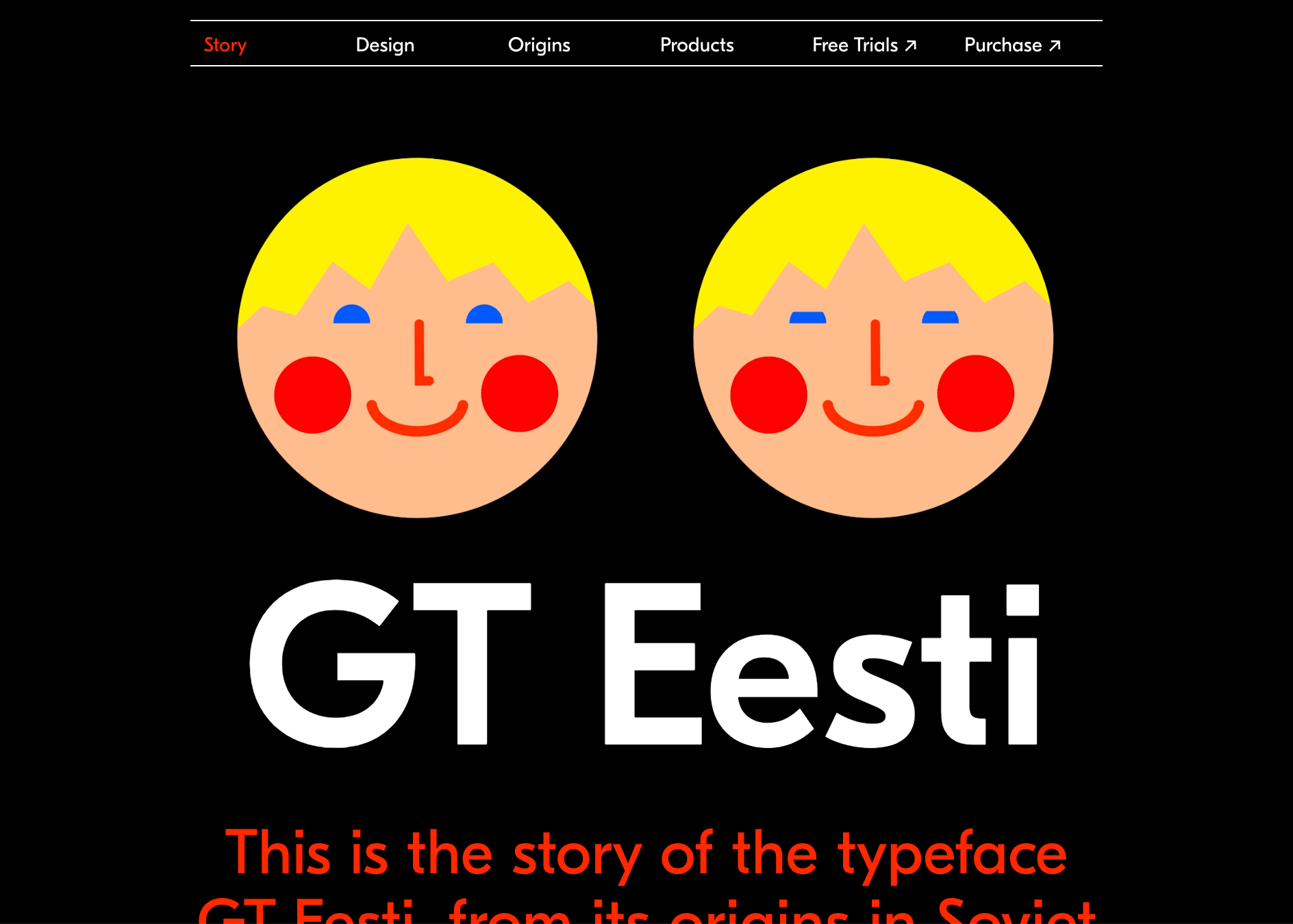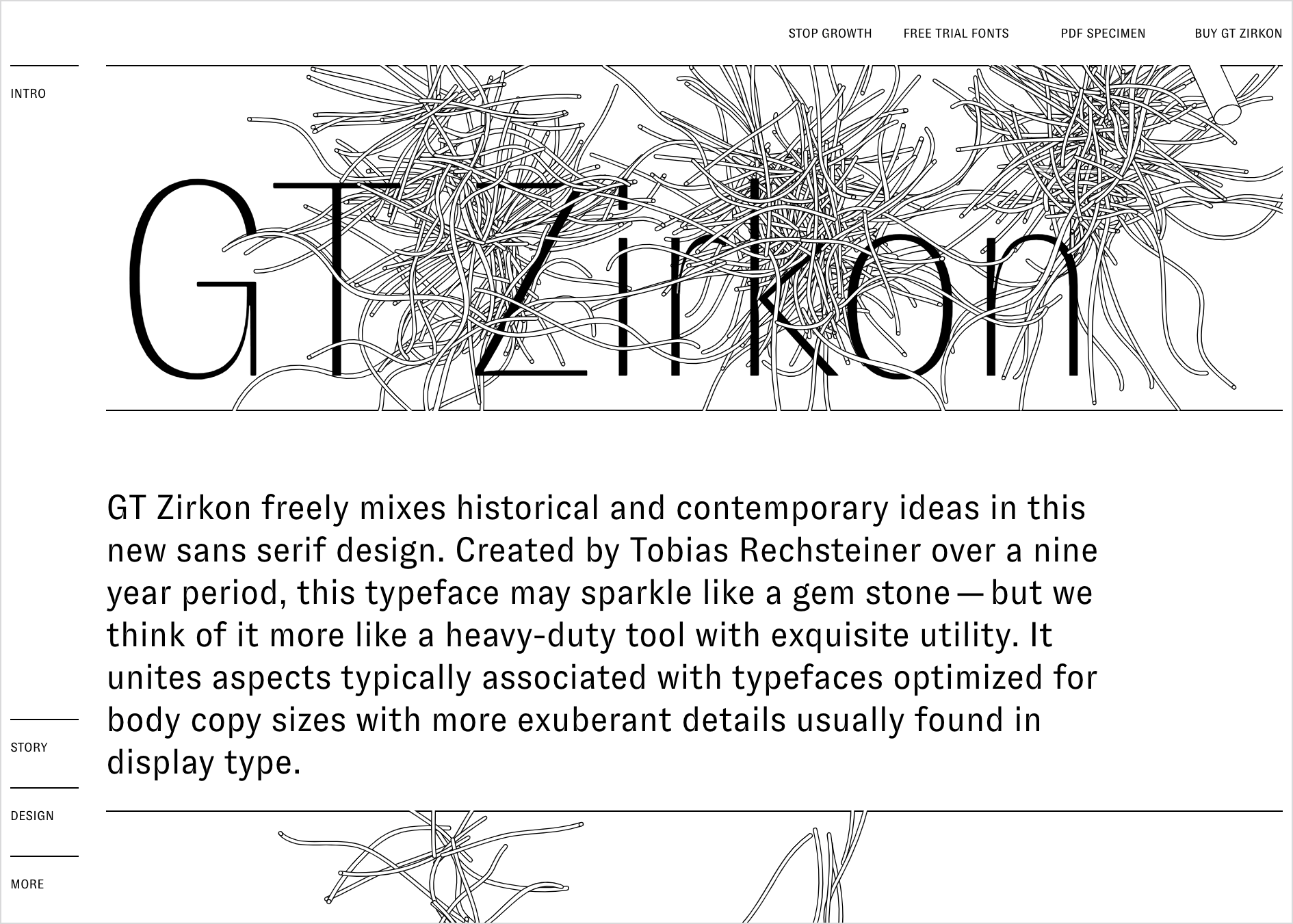 From drawing custom versions of our existing typefaces to producing language extensions to designing custom families for global brands to creating original wordmarks, we develop wide-ranging, type-focused projects tailored to our clients' precise specifications.
2. What is (are) the main/leading font(s) of your company?
Our type library is a democracy where each typeface deserves the same attention and they all together live and shape the same design space. Ranging from compact expressive typefaces like GT Cinetype to very extensive typographic systems like GT America we think they each are individual personalities that each suit their own purpose.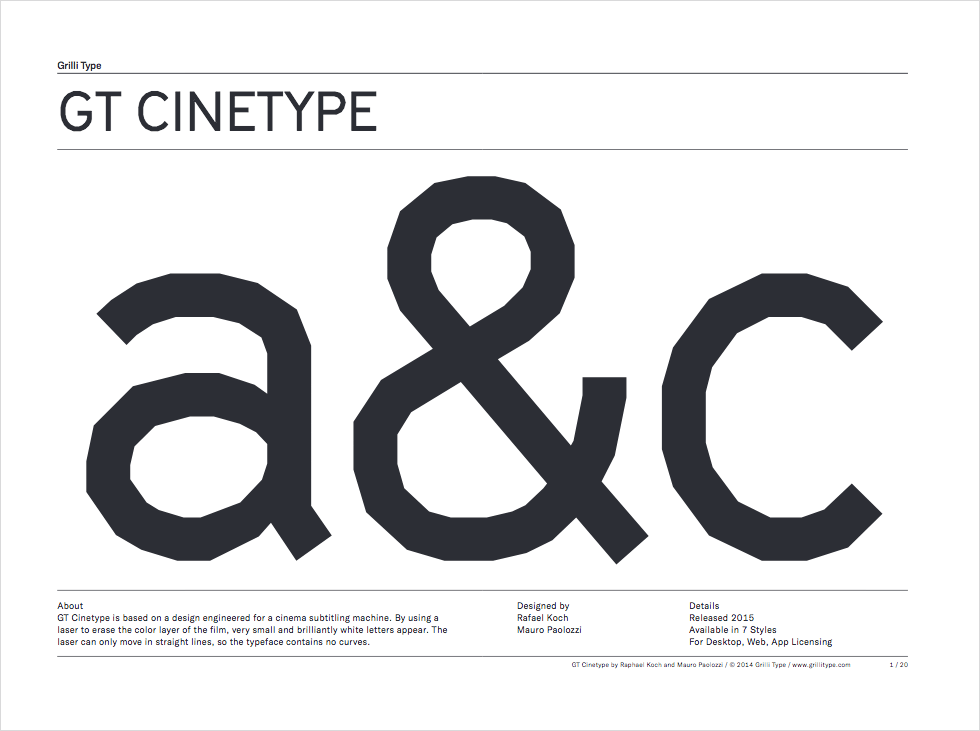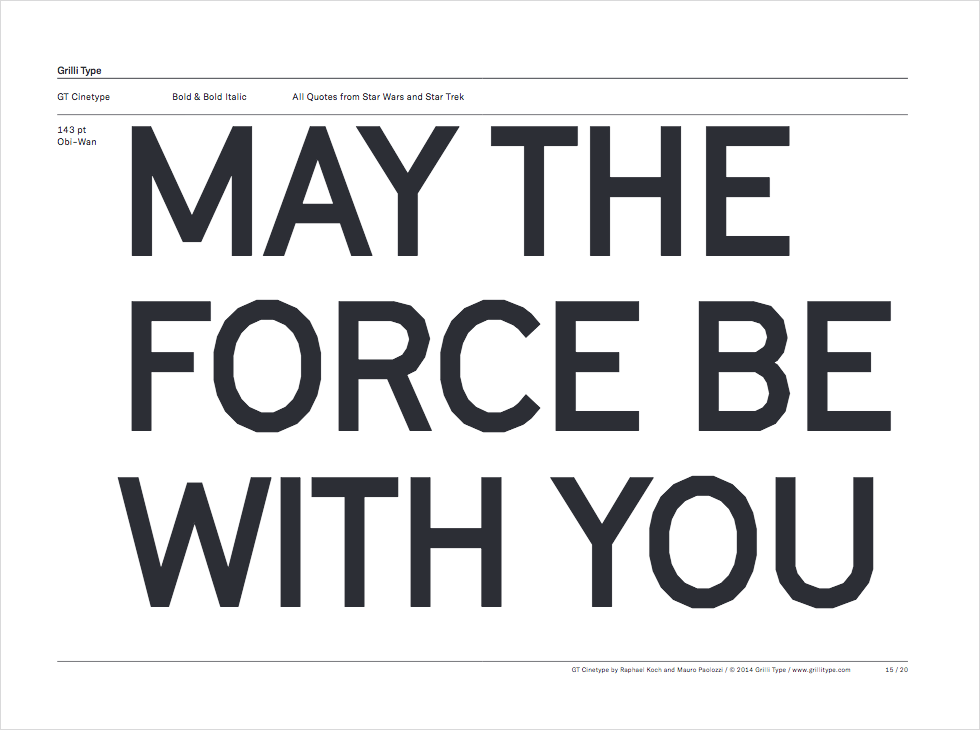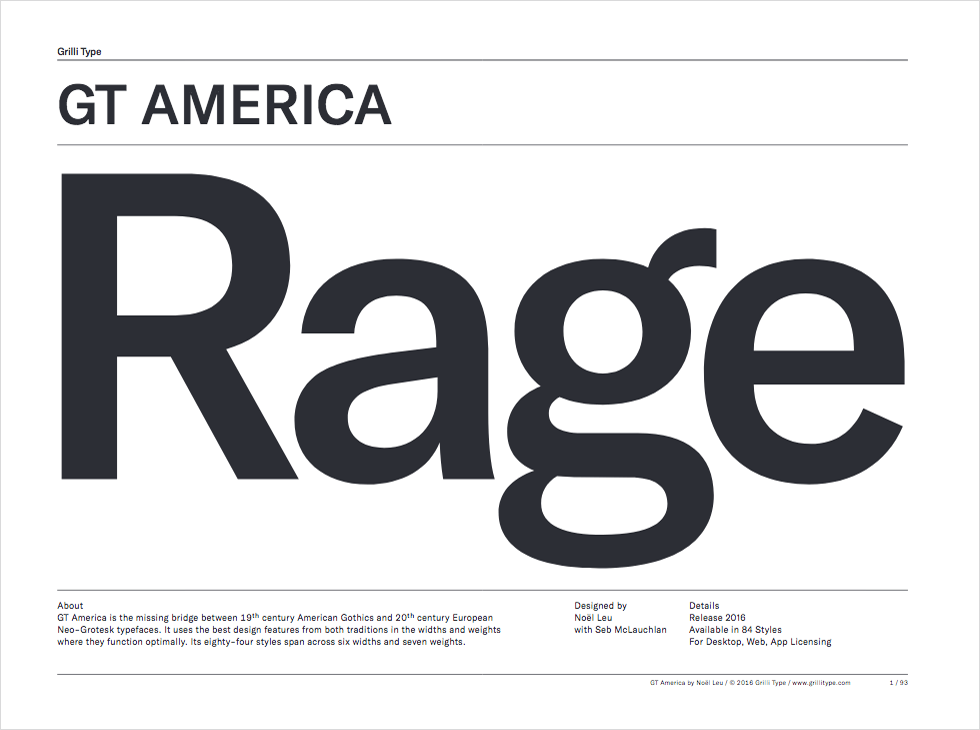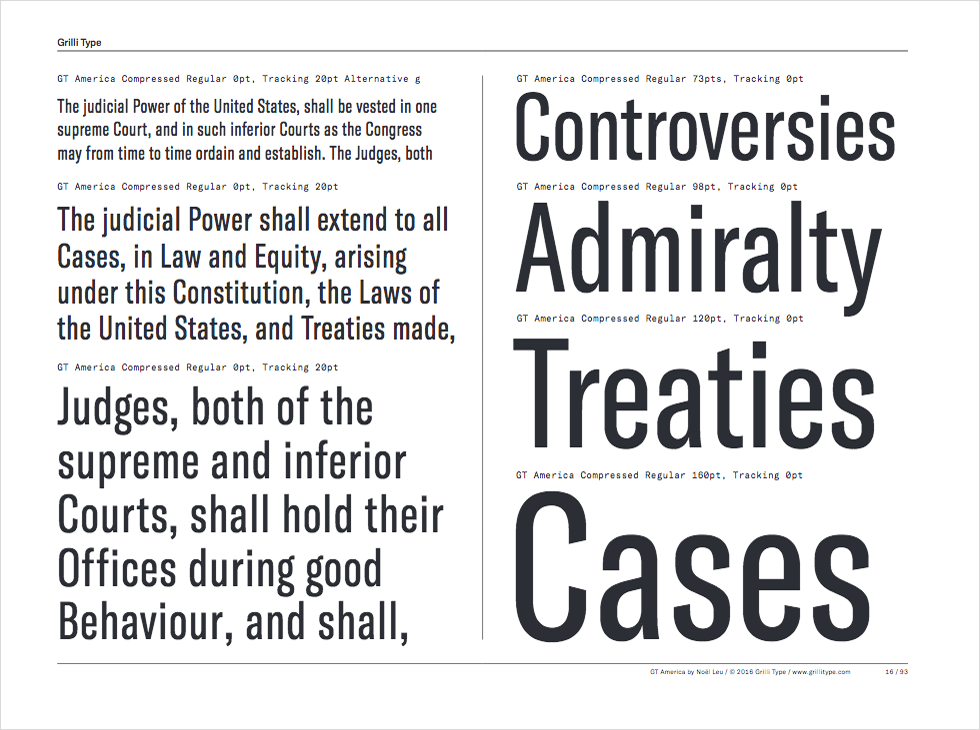 3. Is there any newly released typeface from your company?
We've just released GT Alpina, an expressive serif family. At the time of this interview we're focusing on the release of GT Flexa, which will be a very extensive typographic system.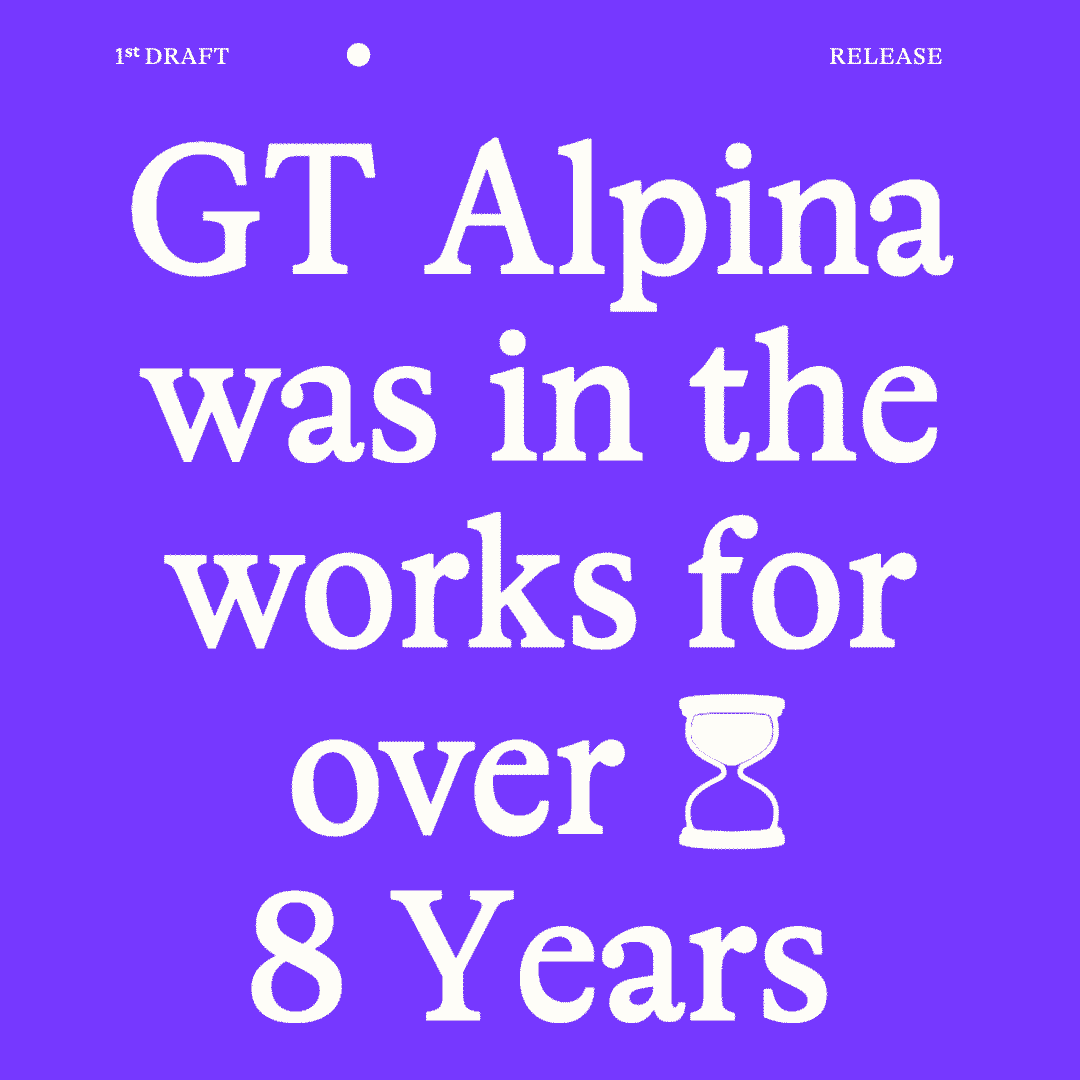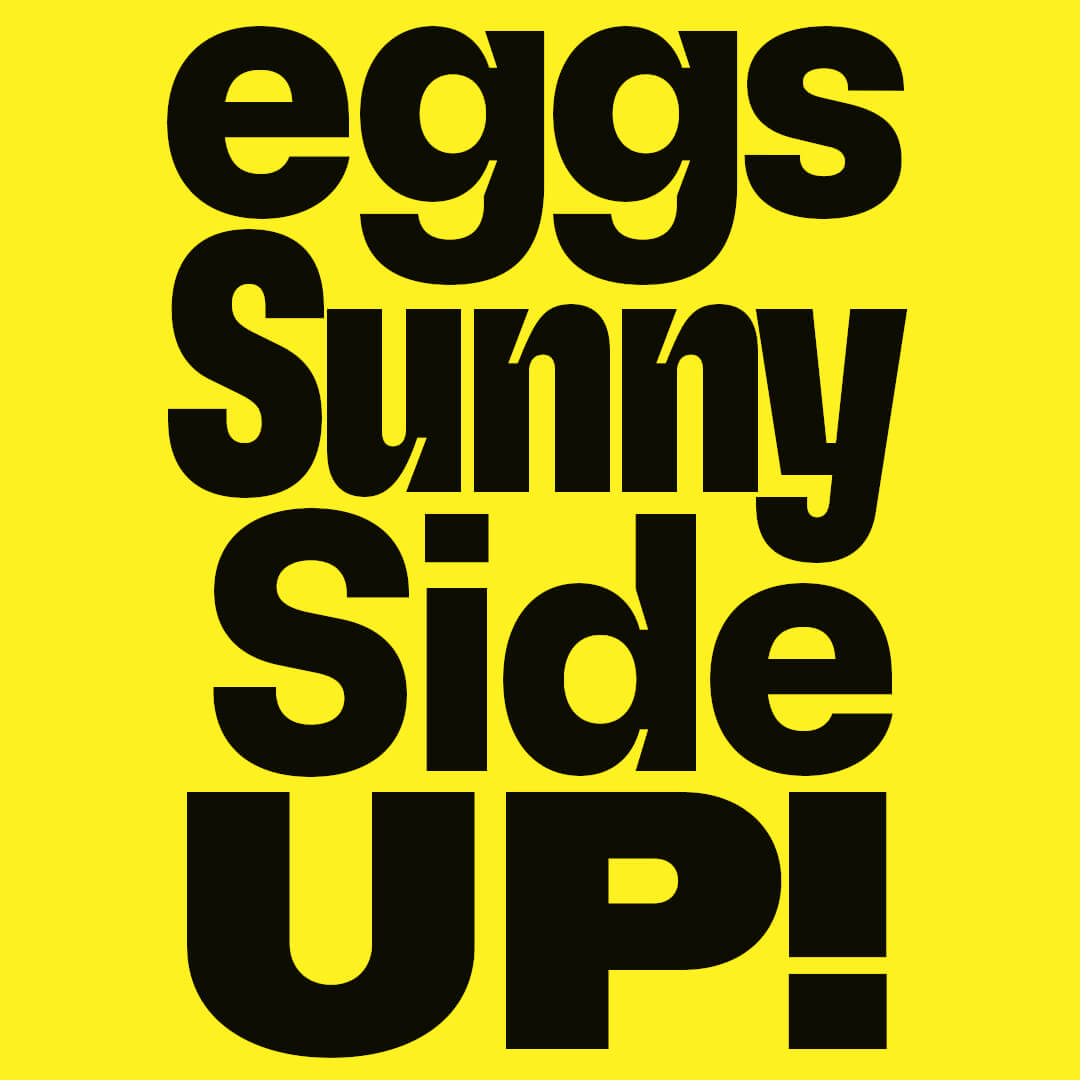 4. What is the ratio of your work for original design fonts and custom order fonts? Please tell us about custom work.
We're balancing both aspects and recently begun to take on more commissioned work. We recently worked with WeTransfer, The Academy of Motion Picture Arts and Sciences (Oscars), Louis Vuitton, Polaroid, Esquire , Google, Samsonite and Pitchfork. We're currently working on a quite a few very interesting projects that we're not allowed to talk about just jet.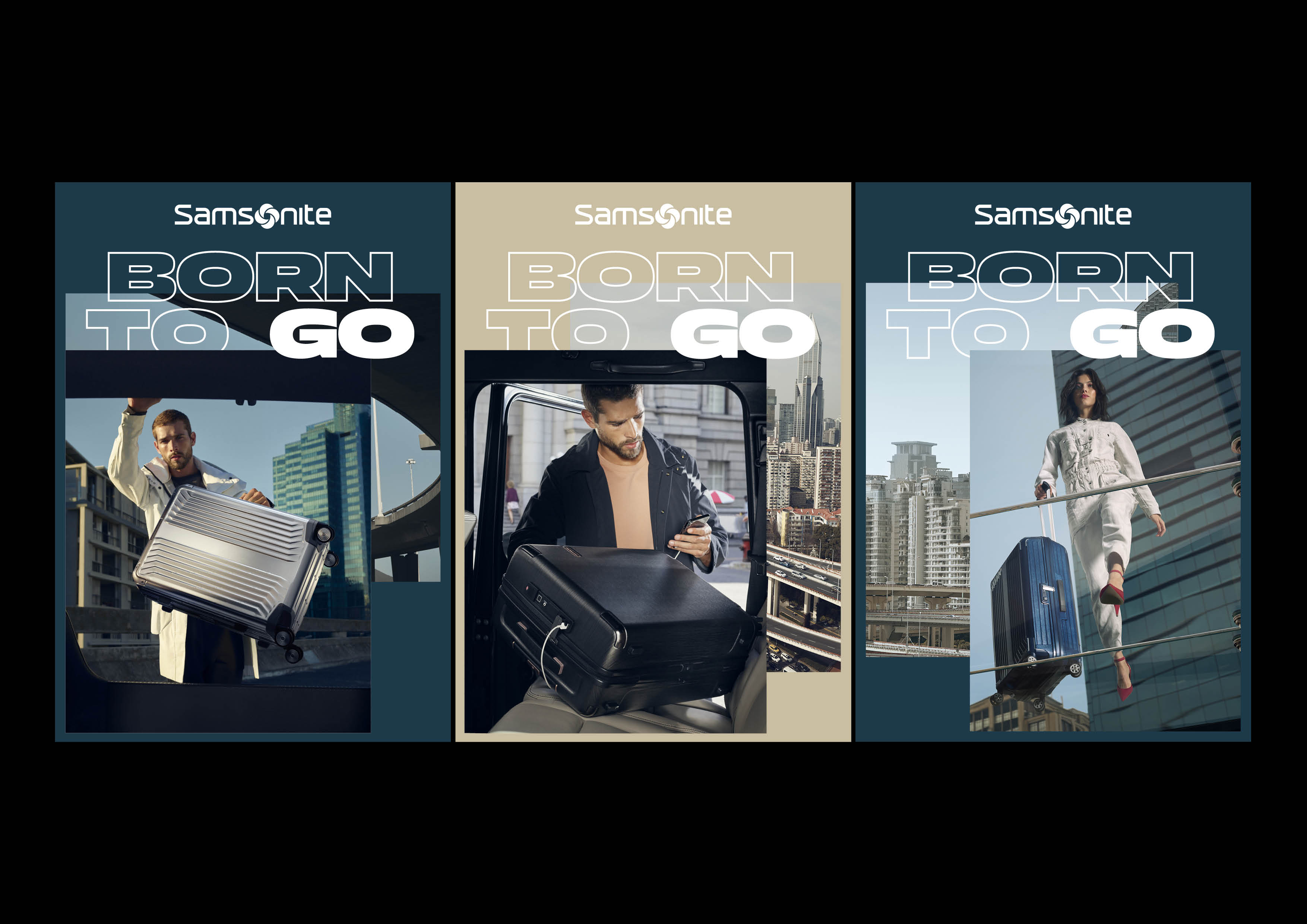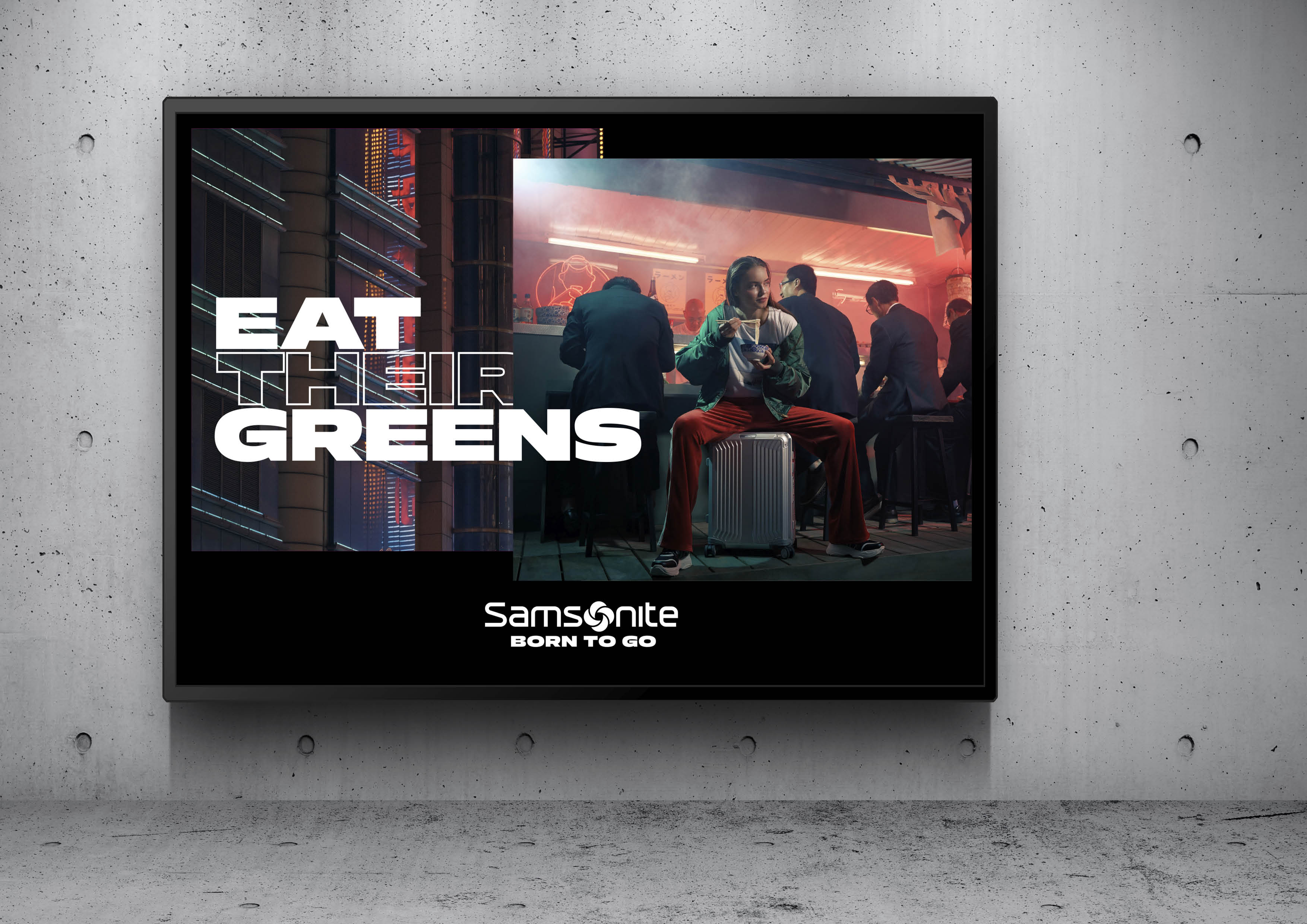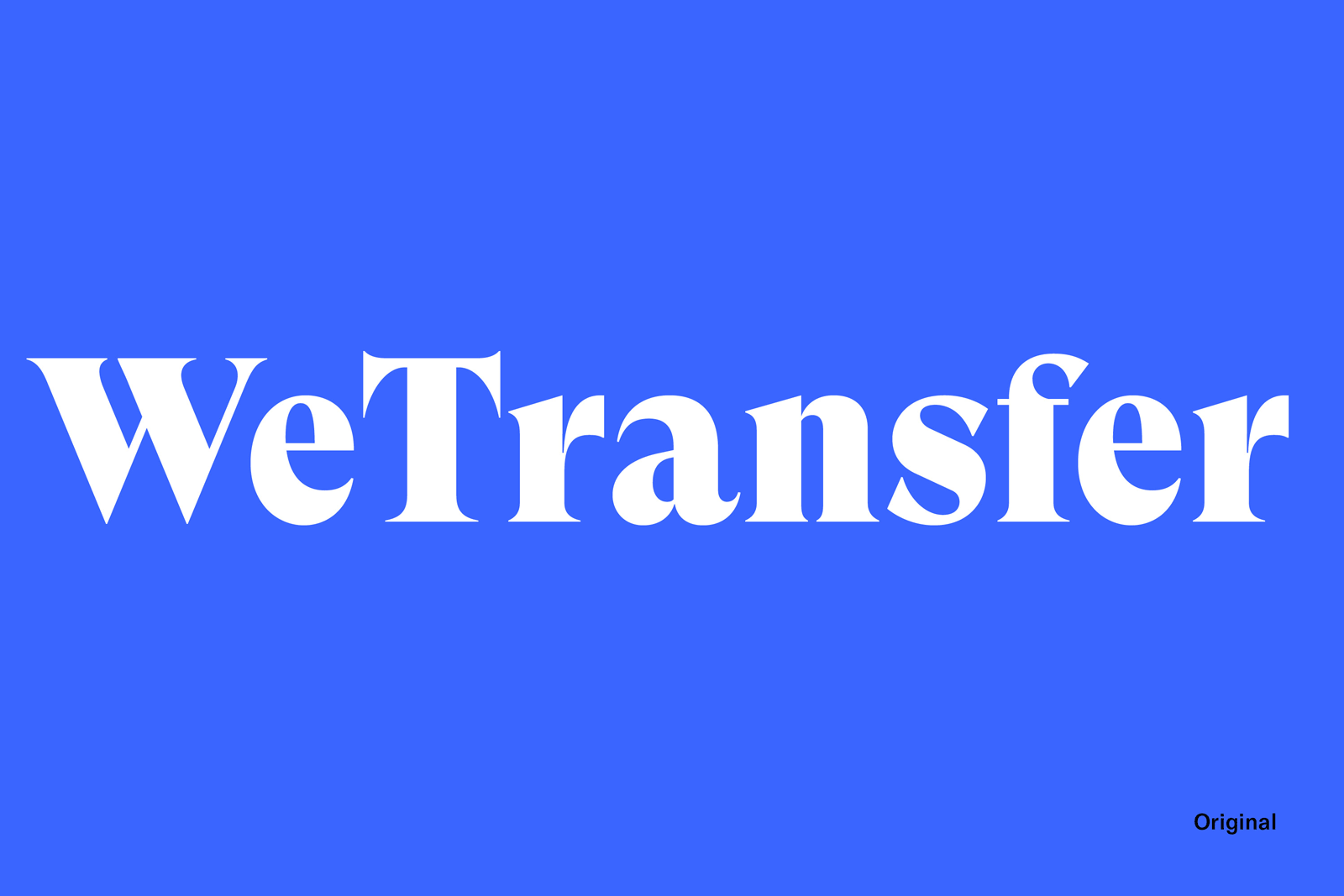 That we're working with the highest technical and design standards in font production goes with out saying. But typefaces also have an emotional personal component that is much more complex than simple technicalities.
When we're collaborating with clients, we bring our expertise in graphic design and a sensitivity for branding to the project. The most important aspect for us is that the typeface serves as the voice for the brand. We pay a lot of attention to the personality aspect of the typeface and we're involving the client in finding out what that should be.
We made a small publication called Service Manual 1 which features some of the custom work we did that also includes a showcase of Japanese typefaces matching by Type Project.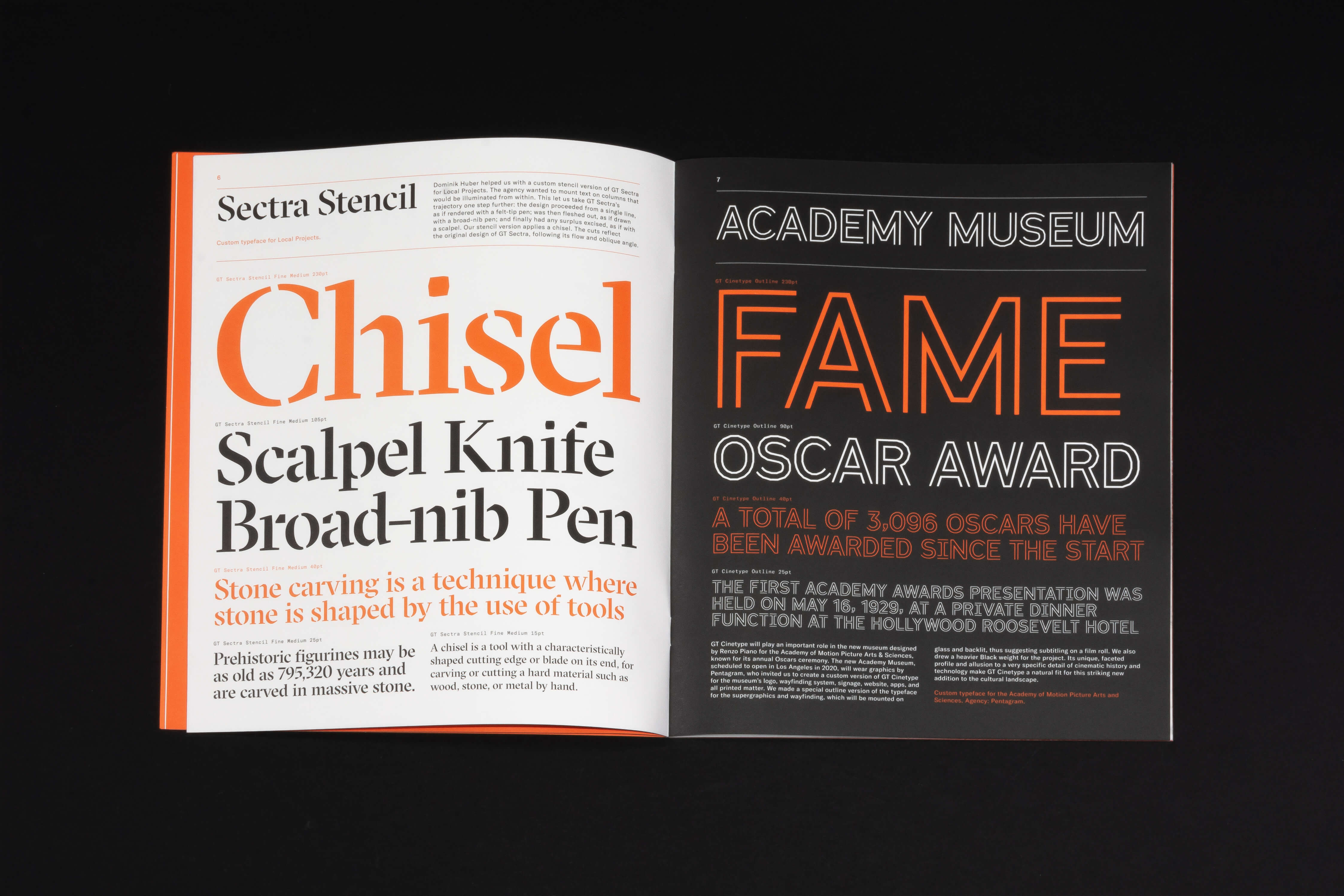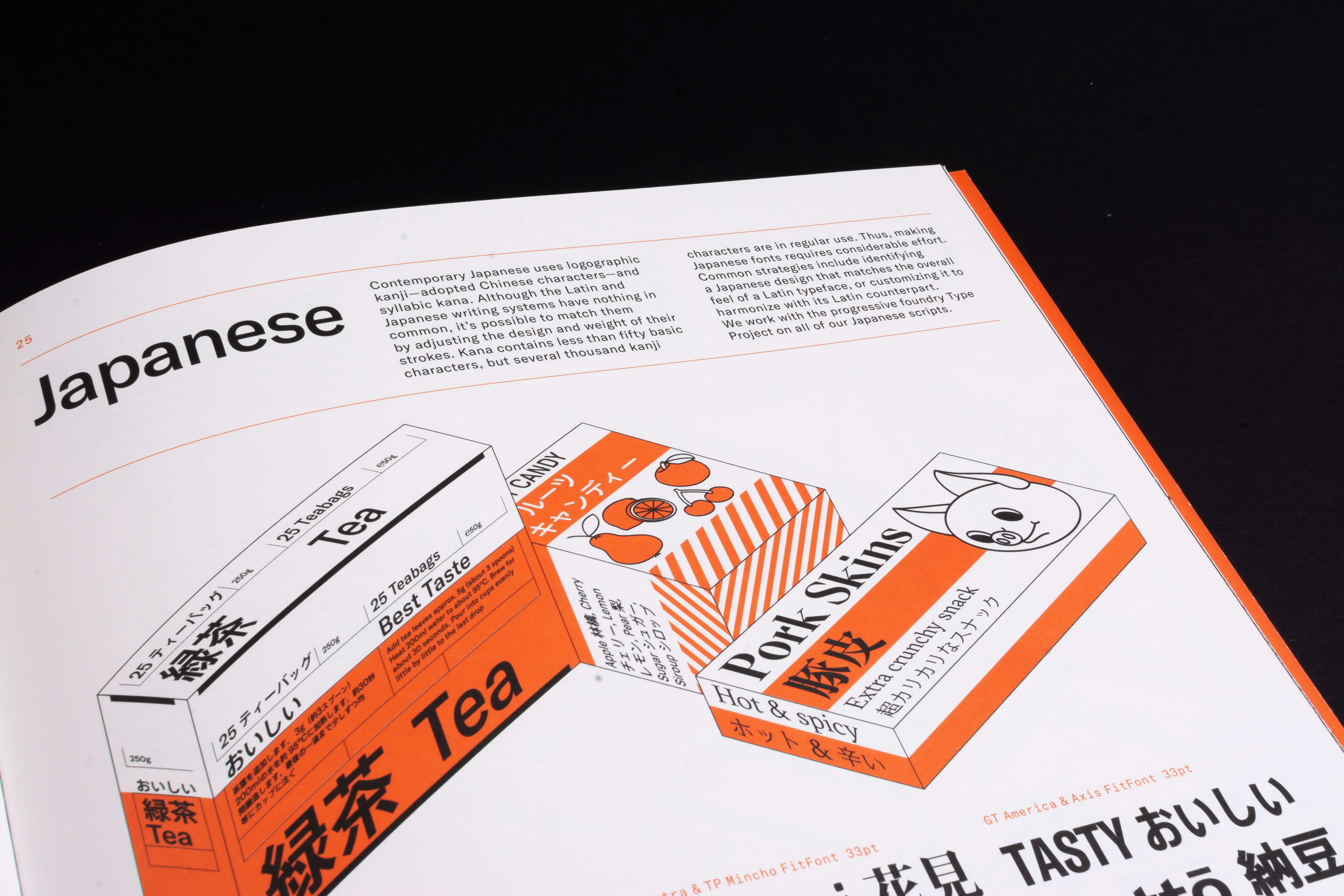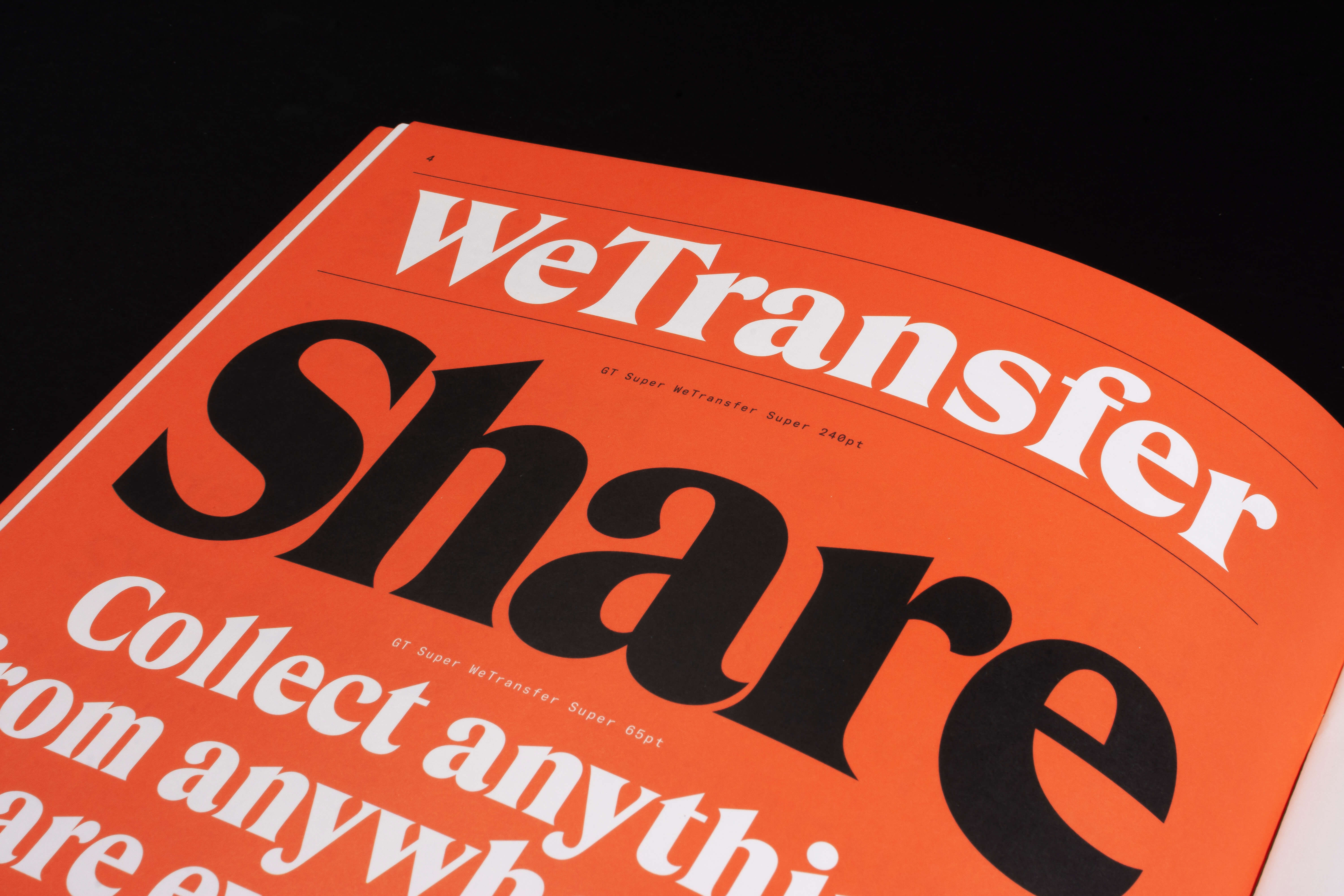 5. Can you tell us about your customer(s)? Who are they and how do they use the font?
We have a wide range of customers ranging from commercial to the cultural field and from small design studios to some of the biggest corporations in the world. None of our typefaces is designed to just suit a specific purpose so it's completely up to our customers on how to use them.
6. What kind of device(s) your customer has (have) embedded the font(s) with?
Our default licensing model are desktop, web and app licensing. We also offer device embed and office embed licensing.
7. In which country will an end user be able to purchase your font(s)?
Our typefaces are globally available in any country.
8. Can you tell us about what you are working on right now and what you will like to work on in the future?
We're currently working on different logo designs and custom fonts for clients. Parallel to that we also have a release schedule for our own library that includes new typefaces as well as script extensions for existing typefaces.
9. What do you think about your company positioning , for its raison d'etre in the font design/development industry ?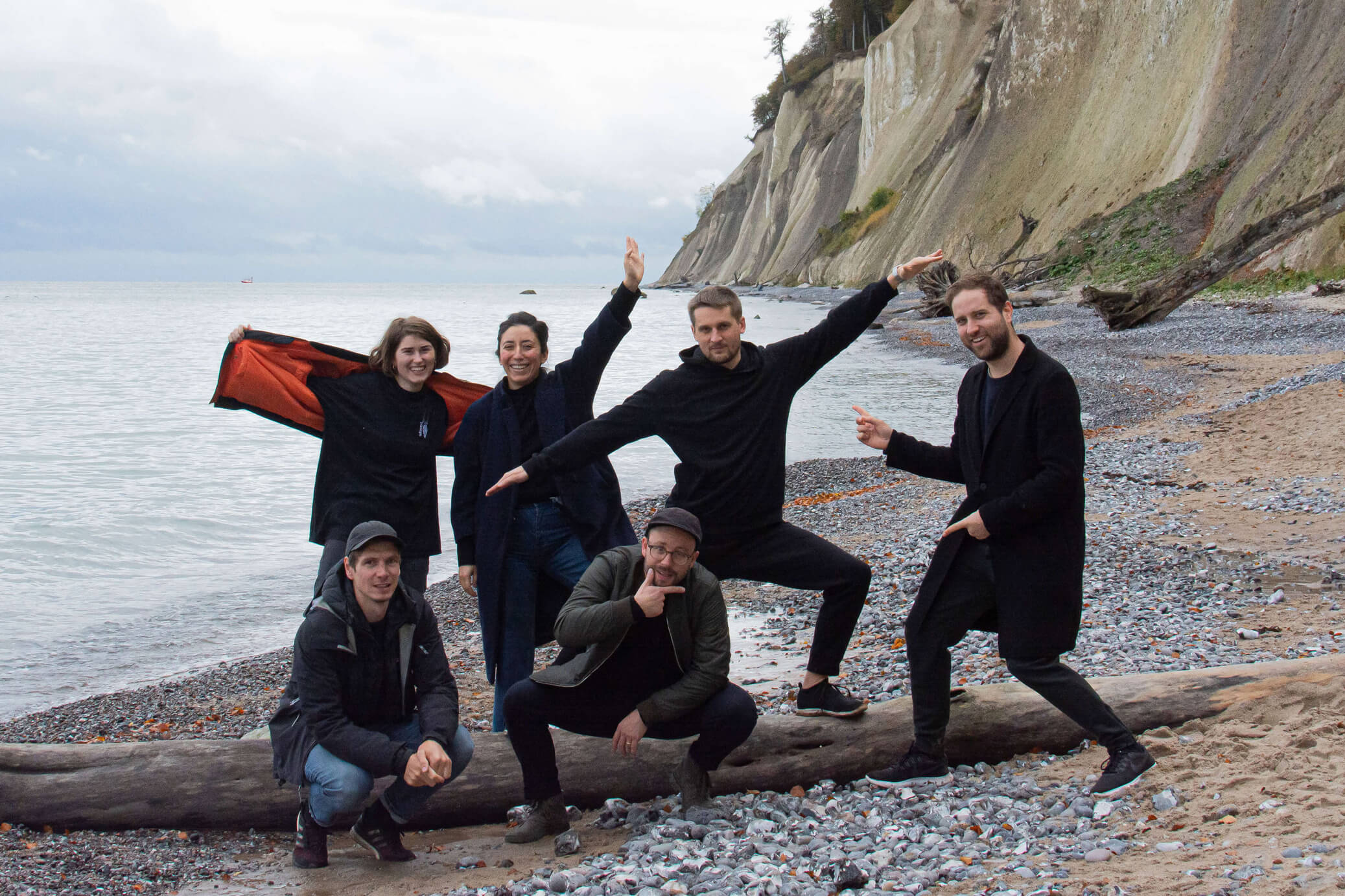 Grilli Type is a foundry that's strongly driven by our background as graphic designers from Switzerland. We're not only designing typefaces, we're also using them ourselves and showcasing them in an appropriate context.
Many designers know us for our typeface mini-sites that we're building for our releases. They show the designs in a visual context that we had in mind when working on them and thus express the personal quality in typography that we are striving for.
10. What is your opinion about open source font(s) and free font(s)?
We are offering all our fonts as trial versions for people to try out the typeface before buying it. We don't have a specific opinion concerning open source or free fonts.
11. What do you think about Type Project and do you have any expectation for us?
We appreciate your accessibility in communication and that you are also positioning your services outside of the Japanese market. I've personally had a very pleasant time during both of my visits and I'm very grateful to have you as a partner for Japanese script extensions.
12. What do you think about FitFont service?
We think it's the optimal base for typeface matching: It can either be matched to the typeface without any amendments or it can be customised in varying degrees to fit the requirements of the project.