A Font to Harmonize a Brand that Proposes Lifestyles
Camper, whose home office is in Spain, was founded in 1975 based on the concept of a free and comfortable creativity and a reflection on new lifestyles. Today, Camper has shops in major cities around the world, such as Spain, London, Paris, and Milan. Loved by many people as a brand that provides footwear to accompany their lifestyle, Camper transcends the mere category of shoe manufacturer.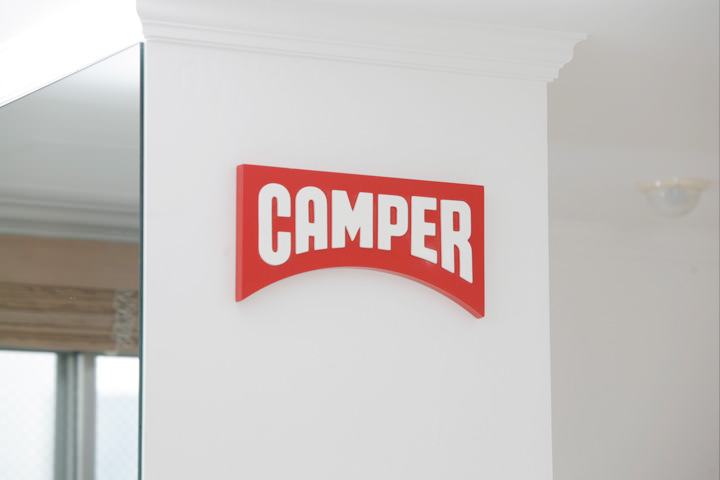 In 2009, Camper changed its previous ecological image to a cleaner, more elegantly one. Initially, the company selected white as its corporate color, and then chose Univers as the corporate font for European languages. After deliberation by the company's brand management department, Camper decided to go with AXIS Font from among three candidates for the Japanese corporate font, as it was compatible with the European corporate font and could assume the Camper identity to aptly convey the company's brand message.
At present, Univers and AXIS Font are being used on various kinds of printed matter, such as press releases, business cards, envelopes, letterheads, POP, and product guides used inhouse.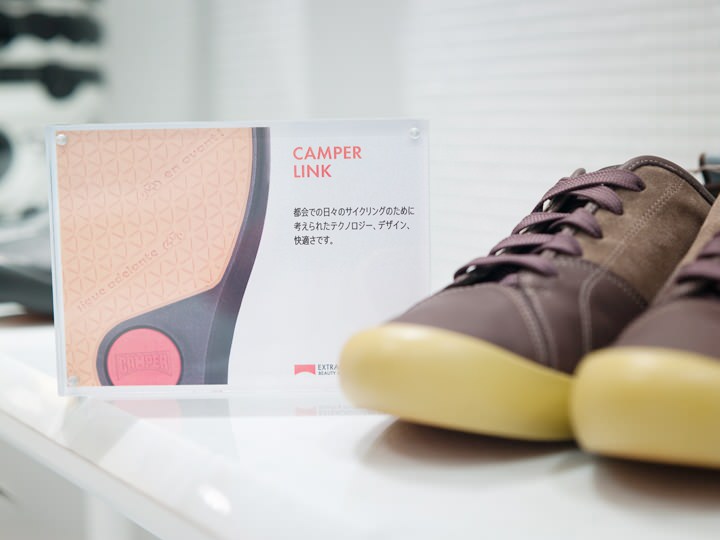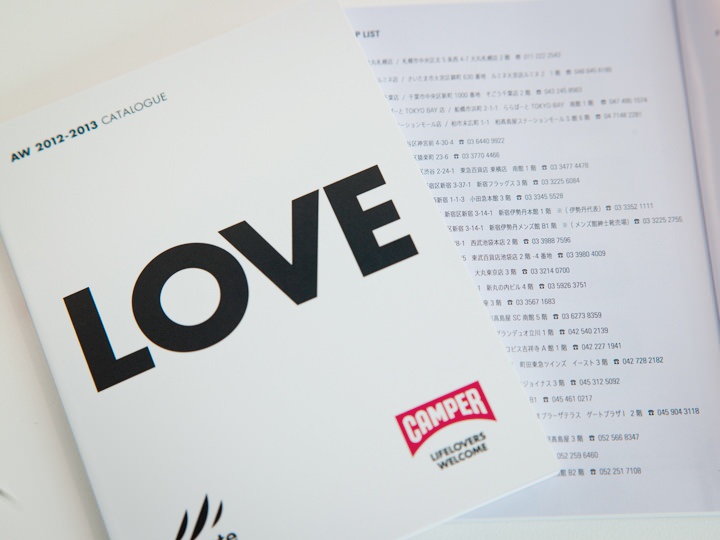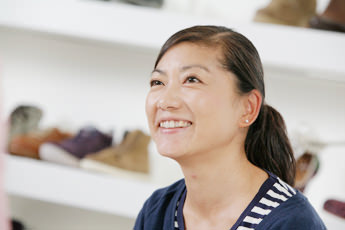 Naoko Okano, Office Manager at Camper Japan, says, "We changed the corporate color to white in the fall and winter season of 2009, and hammered out a simple, clean image. At the same time, the ULISSA Rounded typeface that Camper had been using previously for the European font was changed to Univers. In our search for a font that would suit the clean brand image and harmonize naturally with the European corporate font, we encountered AXIS Font. We are very thankful that AXIS Font existed."
The shop staff perform the important role of ambassadors that convey Camper's philosophy and feelings about shoes to the customers. Believing that a consistent brand image is important in employee education so the staff can all embrace the brand's values and properly convey the brand's message to outside world, Camper uses the corporate font in internal documents, such as presentations and shop staff manuals.

Campaer's training material and press release. Use AXIS Condensed with Univers Condensed. Not only the typeface but also all format is standardized worldwide for the consistent of brand image in all situation.
"Although fashionableness and functionality such as wearing and walking comfort are important elements, that's not all there is to Camper's charm, and you can always find a certain playfulness in the company's various expressive methods in regard to naming and design."
Shoes express human life. Even while based on traditions nurtured since the company was founded in 1877 on the island of Mallorca by the expert shoemaker Antonio Fluxá, Camper continues to incorporate innovative ideas, and while remaining serious never forgets a sense of playfulness. Camper, which proposes lifestyles though its shoes, is also well-known for enjoying a vibrant repeat business from its customers.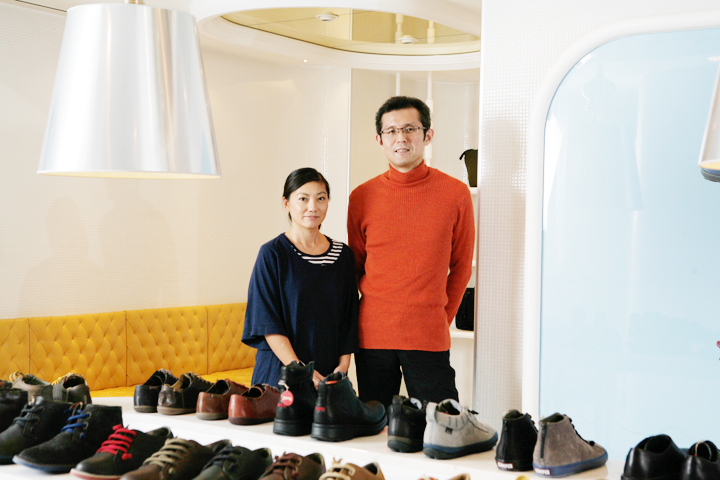 Naoko Okano, Office Manager of Camper Japan and Isao Suzuki, Type Direct of Type Project at Camper shop in Omotesando.
(Photos by Junya Igarashi)