A Mincho Typeface that Makes a Strong Impression
LIBCO DESIGN COMPANY, a group company of T2 Corporation that focuses primarily on design work, offers its clients everything from project proposals to photography direction. With a ten-designer team led by art director Akira Kuriyama, LIBCO always has at least ten projects underway at any given time, and is continually engaged in design direction, expanding into the e-books business, and handling photography, video editing and other aspects of image production. T2 Group undertakes large-scale creative work by bringing together the pooled strengths of its three design-dedicated companies.
One of the things that led LIBCO to expand its production range to include work in print media, video editing and e-books was meeting Masayuki Okuda, the owner-chef of the Italian restaurant "Al-ché-cciano", in the Shonai region in Yamagata Prefecture. Okuda's culinary creations focus on Shonai's rich food culture and make use of farm products native to the region. LIBCO handled the design of the book Tabemono Jikan ("Guide to Seasonal Food"), Okuda's introduction to both his Shonai-focused seasonal cuisine and his food philosophy, and the preparation of an electronic version is underway as well.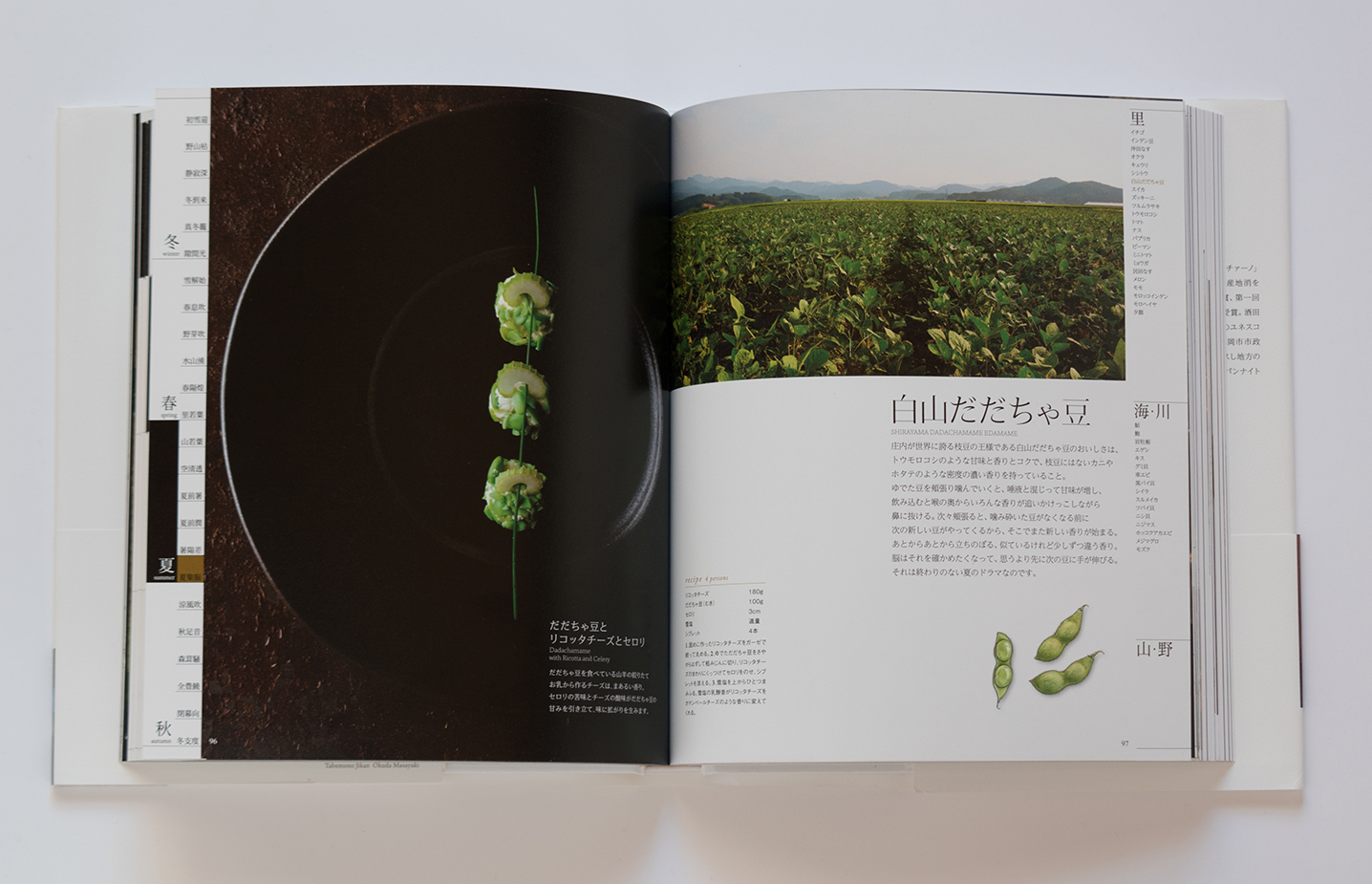 The art director, Akira Kuriyama, explains, "The layout plans were settled with a digest version of Tabemono Jikan that we created as a pre-release edition. This digest version was distributed at an event held by Okuda and the city of Tsuruoka, and a limited number were also made available to the public as e-books. Okuda had accumulated a huge amount of notes relating to cooking and food, and at the same time taken photographs of the seasons of Shonai with the photographer Jun Hasegawa. We took care of the editing, and produced this edition over a period of about a year and a half."
Tabemono Jikan makes use of intuitively rendered photographs of Shonai landscapes, together with dramatic nature photographs that have a more graphical orientation. The designer, Tomohiro Hara, relates that while creating the book, he wondered what typeface would work with the dramatic photography. "Though Okuda's 'local production for local consumption' idea is a typically Japanese way of thinking, I felt that considering the message-like quality of this book, it wouldn't be appropriate to use a typeface that had a conventional or old-fashioned image. We call the opening section of each of the seasonal divisions in Tabemono Jikan the 'emotional page', and since I wanted them to make powerful impressions, I chose TP Mincho High Contrast. As you can see, it isn't overpowered by the strength of the photographs. And as I wanted the pages with the names of dishes and their descriptions to convey a relaxed mood, I decided on Low Contrast, on account of its readability at a small character size."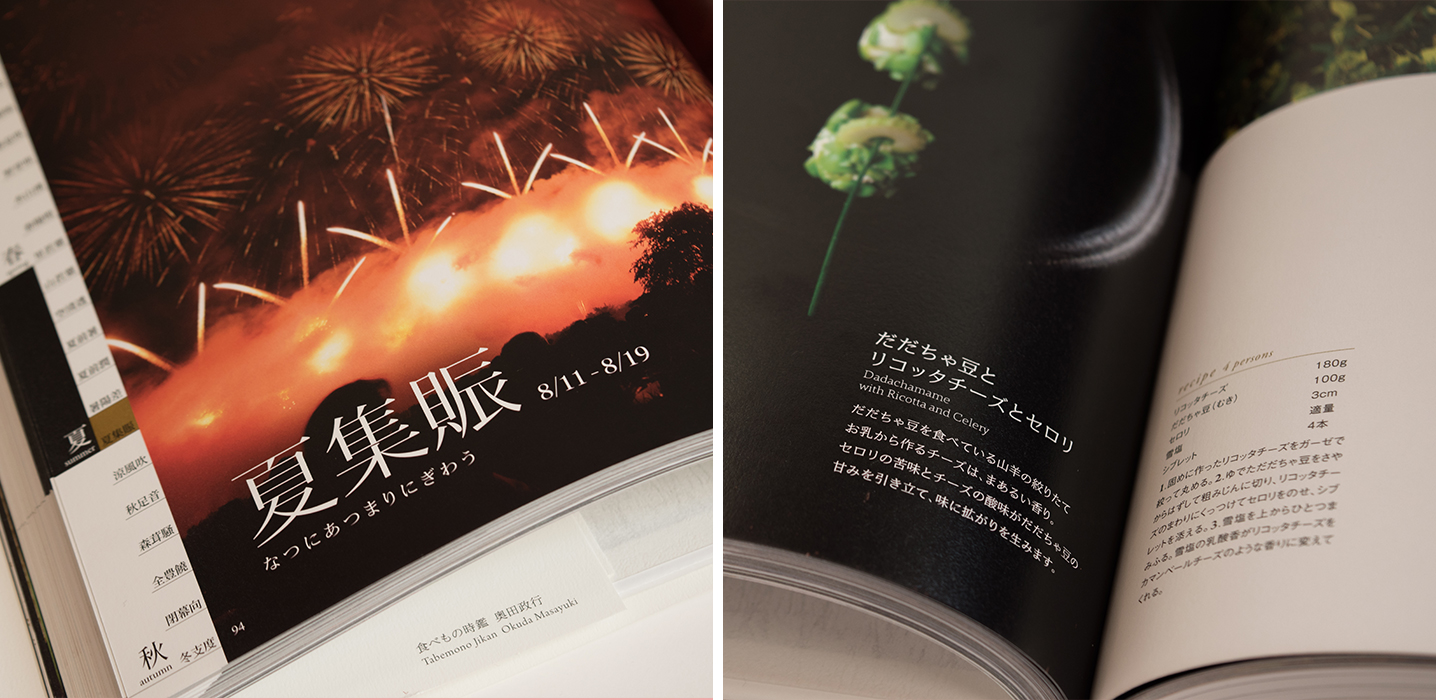 LIBCO DESIGN COMPANY also handles the production of catalogs for Itoki, the office space design firm, and for an electrical manufacturer. They hold meetings with their clients during production, and typefaces are chosen while taking product characteristics and catalog concepts into account. Though other companies' fonts are sometimes selected for headings and the like, even in such situations LIBCO's go-to typeface is often AXIS Font – for example, when creating tables for specifications.
"Even though parts that have tables contain a lot of symbols and numbers, with AXIS Font, I can feel at ease and take care of the layout without any stress. A poor choice of typeface can make it hard to move forward smoothly, and make it impossible to put things together well. Using AXIS Font in such instances fixes things right away, so I work with it frequently in catalogs. For an electrical manufacturer's catalogs, which are set in TP Mincho and AXIS Font, as a challenge I decided to try out TP Mincho High Contrast and Low Contrast. I think of a typeface as something that conveys information reliably, and as something that can make an impression that is in line with the design concept." (Hara)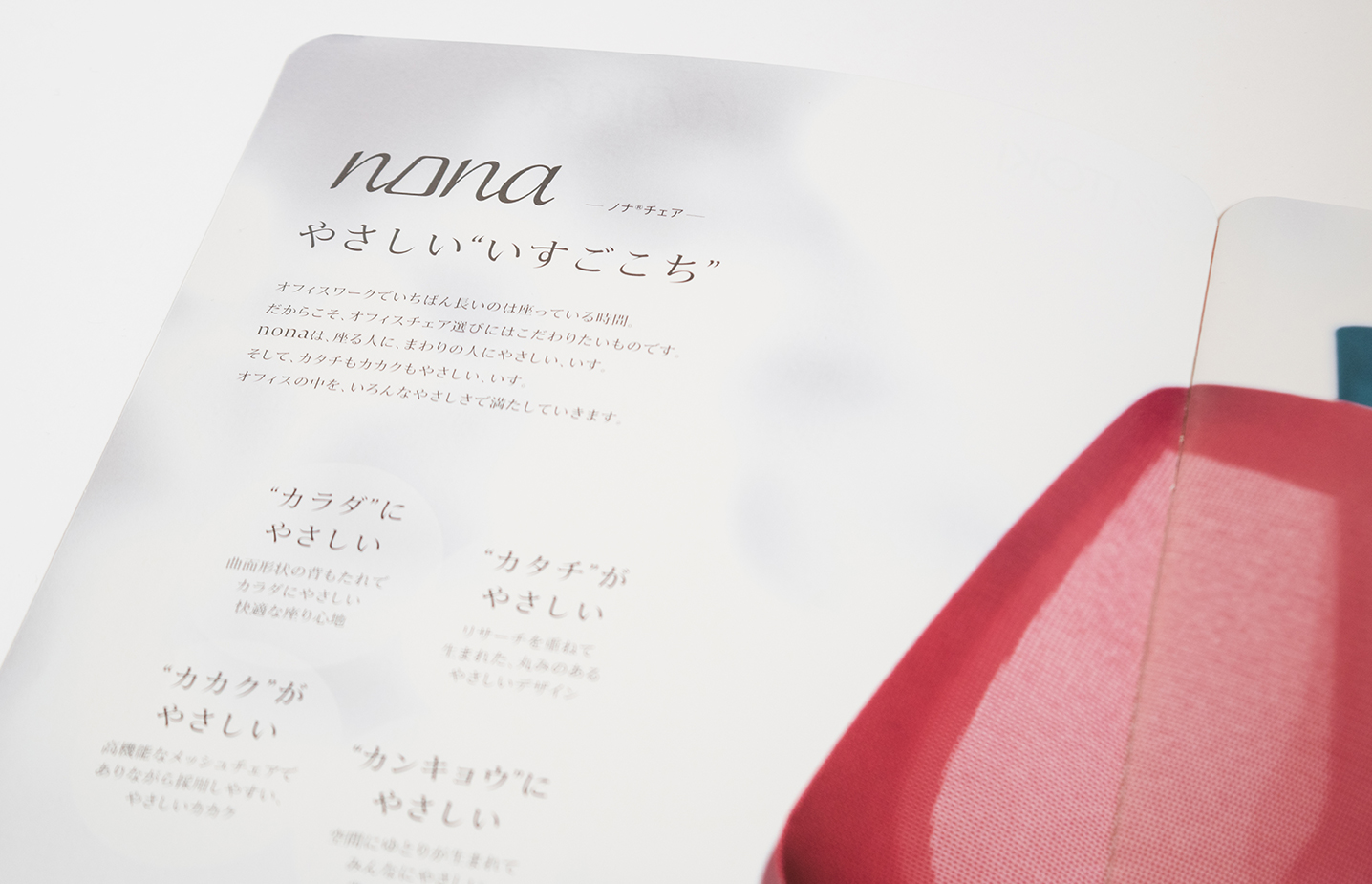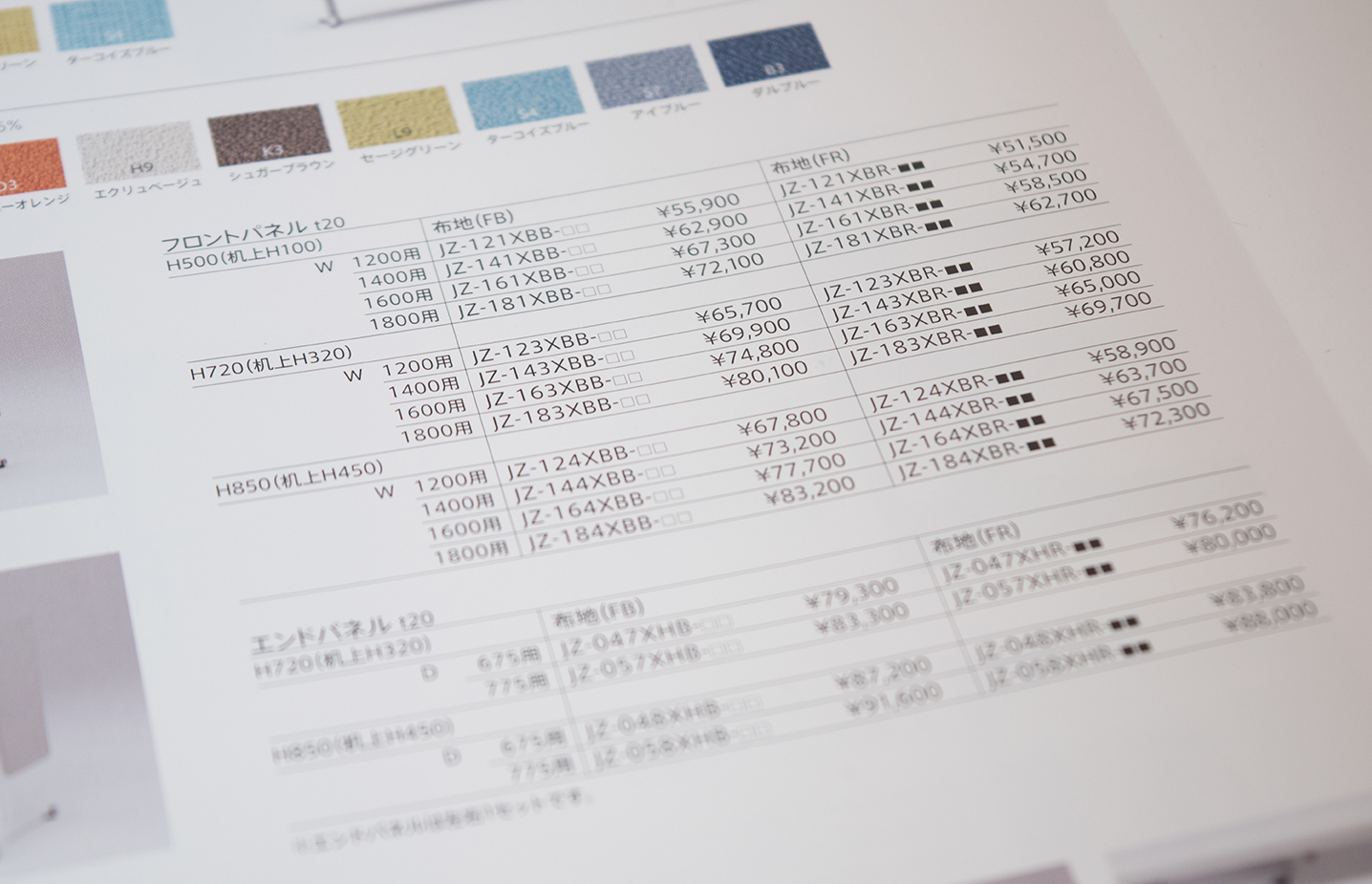 Kuriyama treats even the atmosphere of an era as an important element in design, and the catalogs and books he creates make use of complex interactions of such aspects as the way the photographs are taken, the choice of typeface, the layout, and the feel of the paper. "TP Mincho imparts a clear-cut, modern impression, and I had the sense when I purchased it that it could be used with a light touch. It seems to me that with conventional Mincho typefaces, there is always a kind of odor that lingers in the stops and jumps and returns of the characters' strokes. AXIS Font and TP Mincho are both highly sophisticated typefaces, and that is why it is easy to imbue them with a sense of the current era."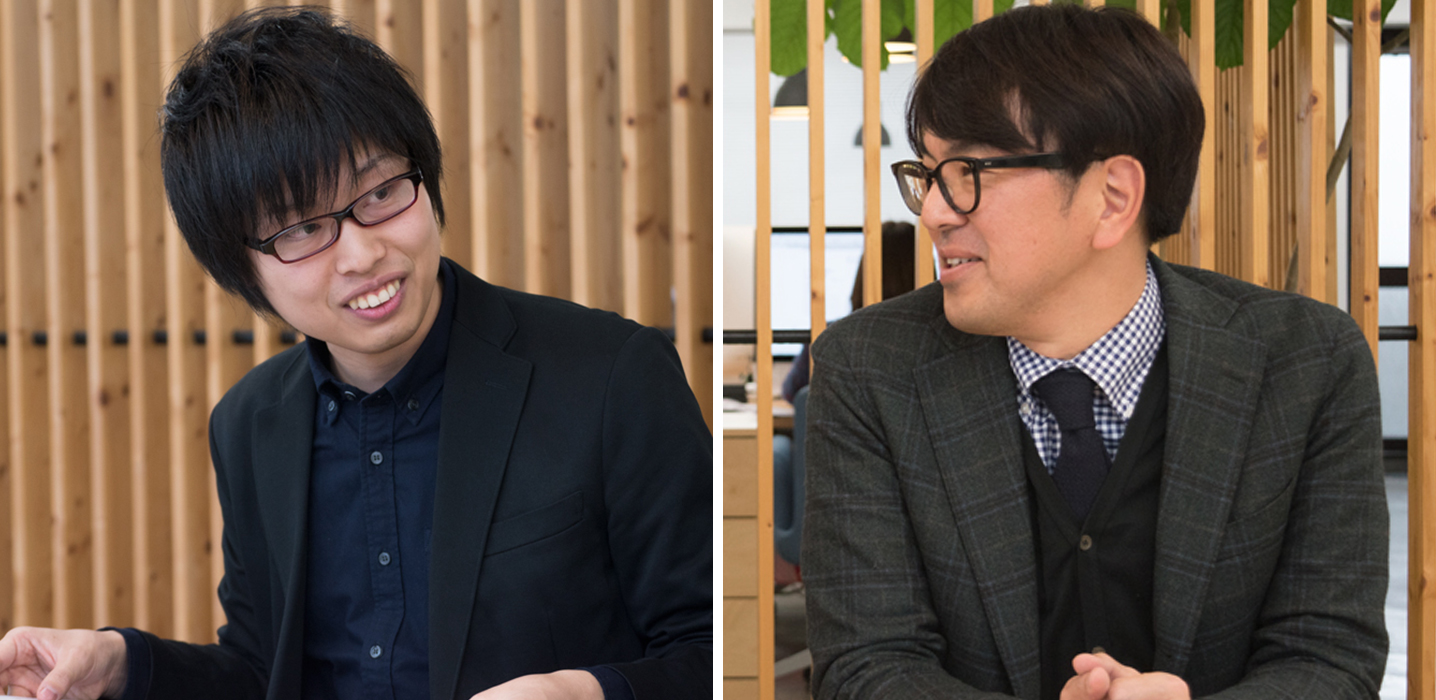 Kuriyama (right): The "CityFont Project" is really interesting. I have the sense that from now on, we're going to have to transmit the unique cultures of the regions of our country. I hope that the project will spread to all of Japan's forty-seven prefectures, in line with the promotion of regional awareness.
Hara (left): While there are typefaces that feel dated at times due to their sentimental quality, TP Mincho is an easy choice to make for in both print and digital situations. So, I think it is well suited to the sensibilities of young designers who are diversifying the media in which they work.