A Font that Supports Communication Among Users
The Final Fantasy series has led the computer role-playing game (RPG) culture in Japan for many years. Over forty video games including the main roman numeral titles have been sold since the launch of Final Fantasy I in 1987, and a total of over 100 million have been shipped to date.
The newest video game in the series titled FINAL FANTASY XIV: A Realm Reborn is scheduled for release in 2013. A long-awaited MMORPG (Massively Multiplayer Online Role-Playing Game) sequel to FINAL FANTASY XI, FFXIV: A Realm Reborn is a game that involves a large number of users who can communicate online, and AXIS Font has been adopted as a tool to facilitate that communication.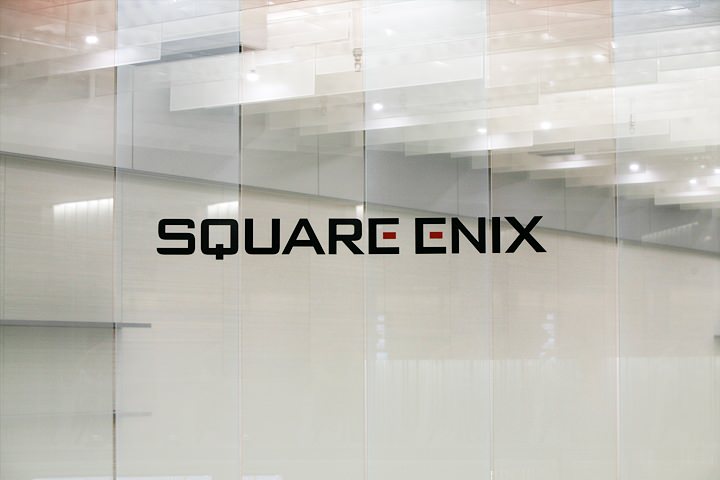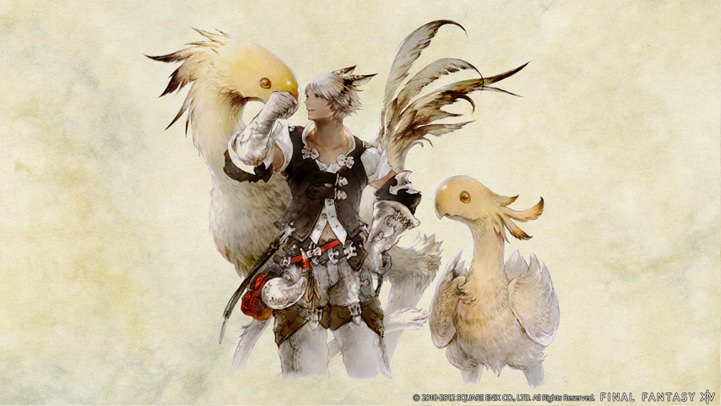 ©2010-2012 SQUARE ENIX CO., LTD. All Rights Reserved.
Producer & Director Naoki Yoshida, who leads and supervises a team of over 250 individuals in the development of FFXIV: A Realm Reborn, is in charge of game design and planning, and was involved in the production of the Dragon Quest series. Hiroshi Minagawa, who served as director for FINAL FANTASY XII and participated in visual design and character modeling, teamed up with Yoshida as Lead UI.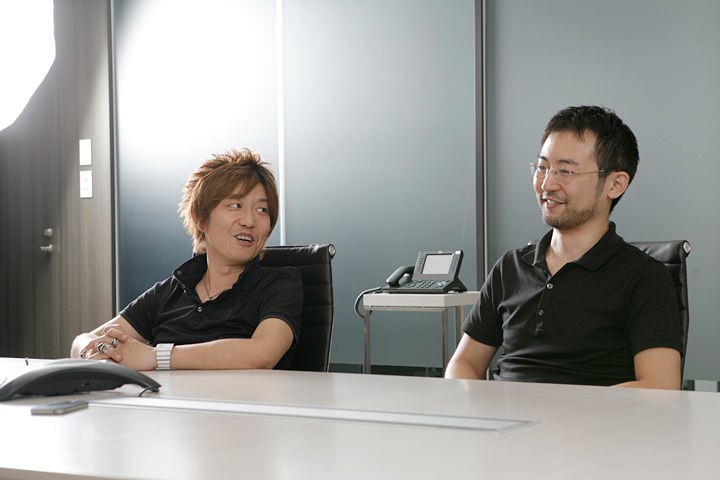 Naoki Yoshida (Left) Hiroshi Minagawa (Right)
"There are a number of reasons why we adopted AXIS Font," Yoshida says. "The most important one, however, is the fact it's easy to read. It's neutral and easy to read even on the game screen. There's a huge amount of text in MMORGP, including chats among users. The game will be provided for several years with communication among the players as central. Since the players will spend many hours playing the game, the text must be easy to read and can't be fatiguing even when they are staring at the screen for extended periods."
Minagawa, who handles UI, says, "Fonts that exude history such as Ming-style or Kointai fonts are used often in games that envision fantastic worlds filled with swords and magic. However, I felt that these fonts weren't suitable for the MMORPG genre where users spend many hours playing. Even though the Ming-style or Kointai fonts are a good match for the universe envisioned by the game, they come across quite strongly, and can be irritating when viewed for long hours on the screen. AXIS Font, on the other hand, has merged into the background of Eorzea, the stage on which FFXIV takes place. We required a font that was neutral and had no idiosyncrasies. We selected AXIS Font in order to show we were particular about a design that symbolized 'rebirth.' "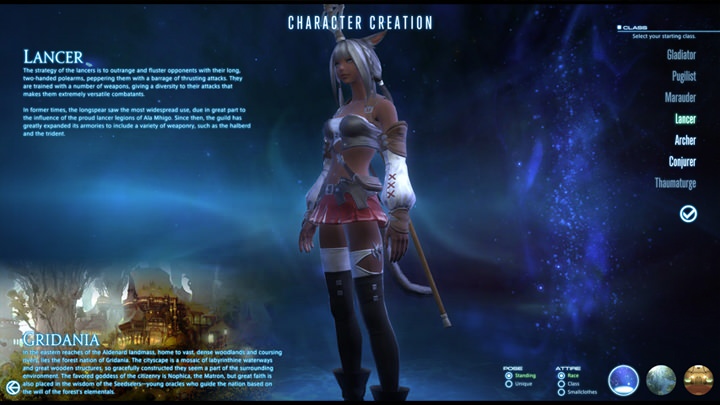 ©2010-2012 SQUARE ENIX CO., LTD. All Rights Reserved. * The screen shows a Windows version under development.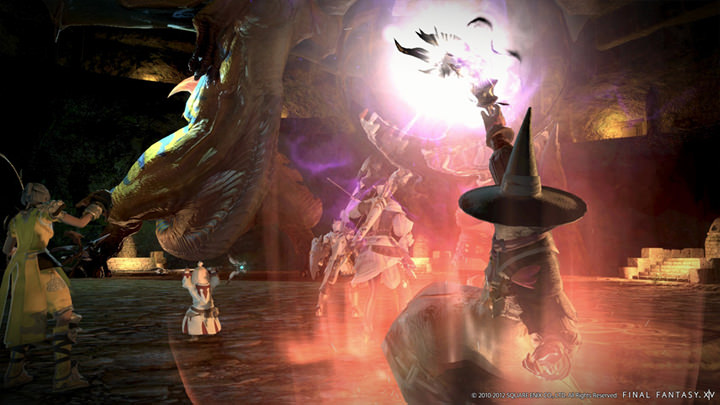 ©2010-2012 SQUARE ENIX CO., LTD. All Rights Reserved.
Yoshida says that MMORPGs do not really have endings. FINAL FANTASY XI, which saw its tenth year in 2012, continues to be played. A similar long-term timeline is also envisioned for the soon-to-be-released FFXIV: A Realm Reborn. "As the PC and other such devices evolve and monitor resolution improves rapidly, I believe we will be able to experience the true strengths of AXIS Font. Even at the present stage, you can read small letters without a problem." (Naoki Yoshida)
Another reason for the adoption of AXIS Font is the fact it supports many languages. The FINAL FANTASY series also has many fans overseas, and Square Enix has set its sights on global expansion, including North America and Europe. "When FFXIV players communicate in chats, they input using their native languages, so there's a mix of Japanese, English, German, and French texts on the same server. We needed a font that doesn't appear unnatural even when various languages mingle in the chat window. That's why I made such an impassioned appeal for the use of AXIS Font in FFXIV: A Realm Reborn." (Hiroshi Minagawa)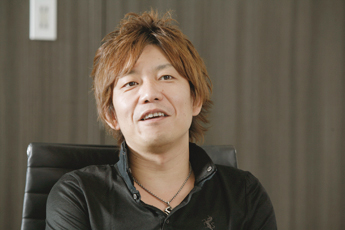 The greatest appeal of online games are the experiences, both ordinary and extraordinary, that can occur when a lot of people get together to play. The game itself is something that supports that world. Fonts will be part of a game that users will live with for over ten years.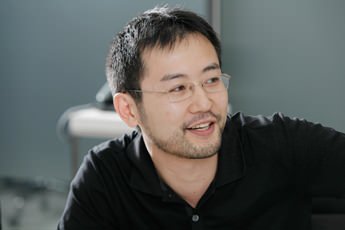 I fell in love with AXIS Font the first time I saw it. Although UD Font is large for the frame, AXIS Font is small and more suitable when it comes to large amounts of text.
"When we inserted AXIS Font, it fit right in without seeming out of place, even though the screen is extremely graphical and displays numerous parameters. It's plain, basic, and doesn't overpower you. I felt that only AXIS Font would do." (Naoki Yoshida)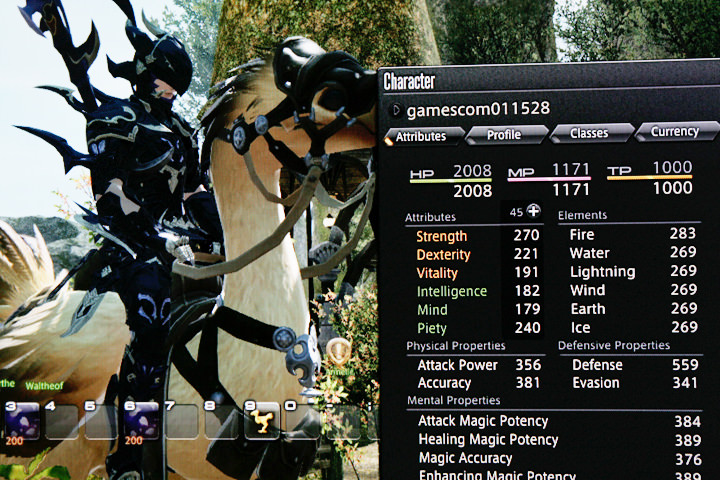 ©2010-2012 SQUARE ENIX CO., LTD. All Rights Reserved.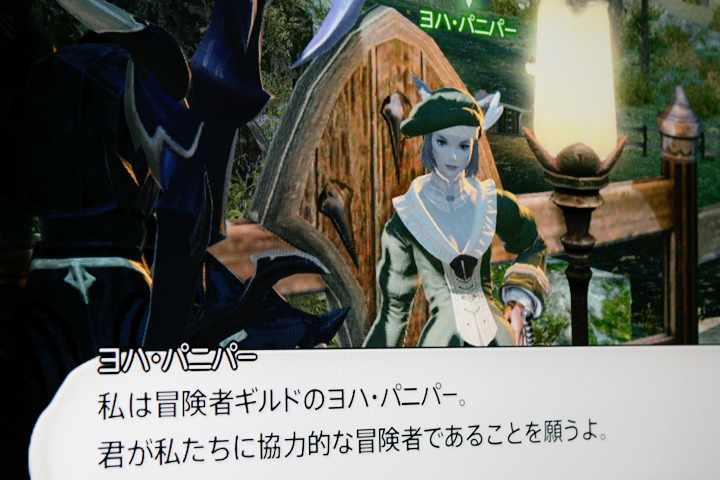 ©2010-2012 SQUARE ENIX CO., LTD. All Rights Reserved.
Approximately ten years ago, Minagawa, who is very particular about fonts and UI, created bitmap fonts for each game. "It's nothing more than a dream at present, but I think we should have a special game font, like a corporate font. I'd like to design it myself, but since the number of characters in Japanese is huge, it's difficult to make special outline fonts for each game. Someday I'd like to give it a try with the cooperation of Type Project.
AXIS Font is slated for use in manuals and pamphlets for FFXIV: A Realm Reborn as well as booklets that explore the game's universe.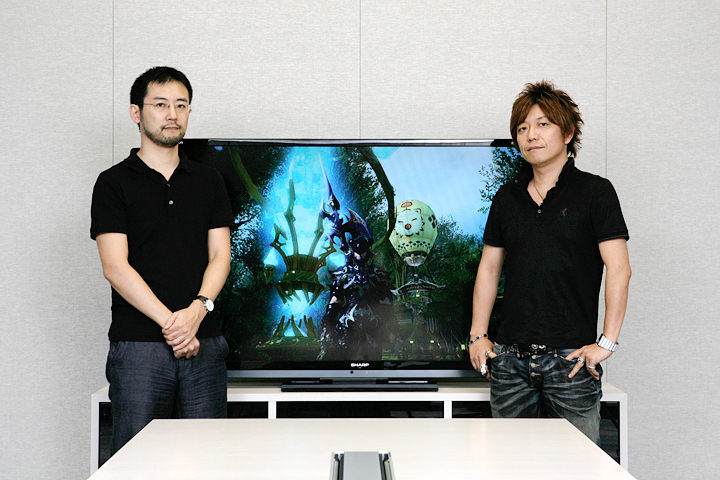 (Photos by Junya Igarashi)