Today, I would like to introduce "Scripts: Elegant Lettering from Design's Golden Age," written by Steven Heller and Louise Fili.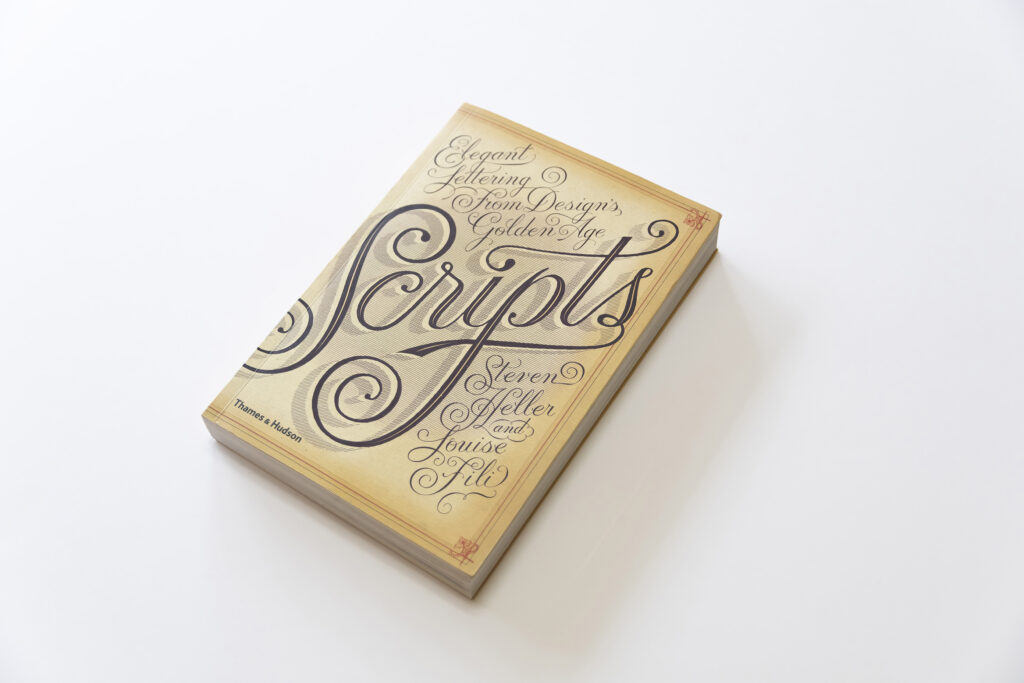 It is a visual book of a collection of scripts drawn in Europe and America in the 19th and 20th century, the golden age of the Latin cursive script. From lettering on signboards, packages, etc., to typeface specimens, you can enjoy beautiful scripts of various forms in full color in this impressive book.
As cursive script allows one to draw expressively according to the writing tool and writing style used, I personally think it is a storehouse of inspiration for typeface design. In addition to this book, it can be stimulating to compare various cursive scripts when designing typeface for a script system as well as typeface in other styles. It helps generate new ideas.
When developing Hama Mincho Italic released last year, I was looking at this book.
Book information:
"Scripts: Elegant Lettering from Design's Golden Age"
 Author: Steven Heller, Louise Fili
 Publisher: Thames & Hudson
Purchase information:
You can purchase a used version on Amazon, but it is regrettably out of stock at the official website.
https://thamesandhudson.com/scripts-elegant-lettering-from-design-s-golden-age-9780500290392
https://www.amazon.co.jp/Scripts-Elegant-Lettering-Designs-Golden/dp/0500290393
(XYZ)