Our recommended books are introduced from the staff blog "From TP's Stack." There is an extensive book collection in Type Project's stack. At the time of joining the company, I was surprised to find so many books that are difficult to obtain due to being out of print, and books that are related to characters. Apart from books on typeface and calligraphy, types of books include those related to Japanese and other languages, and those that are related to Japanese culture widely, like tanka poetry, etc.
Most of these books were collected by Mr. Suzuki at our company. The books he read are attached with many tags. I heard that tags are determined by importance, and sometimes notes are attached as well. I often borrow and read books from the stack with tags as a guide.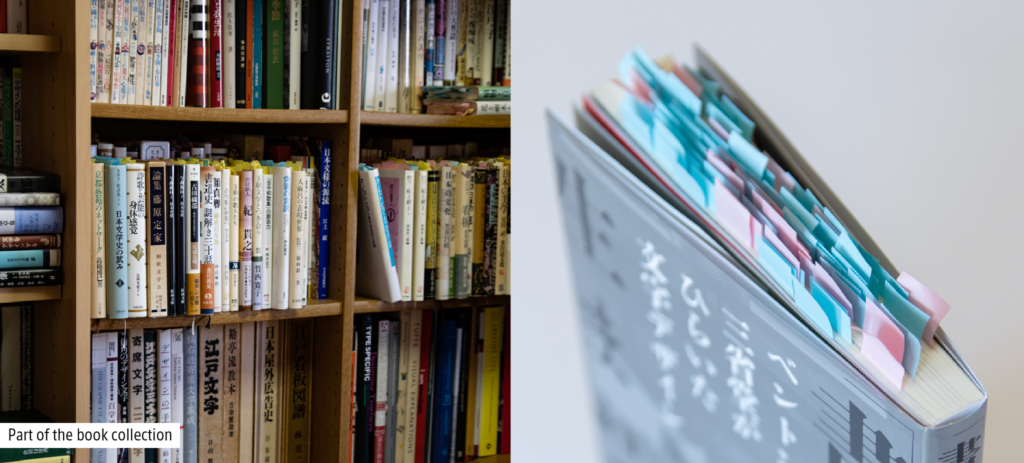 I also receive recommendations for books that can be used as references for typeface creation, and books that are related to topics of conversation. Recommending books would not be possible without re-reading and understanding the content systematically – I cannot be like him, as I'm quite a slow reader.
(RK)