BALMUDA is a creative technology company established in Tokyo in 2003. Their mission is to be helpful to others by achieving a future dreamed of by free minds using the power of technology. The new brand, BALMUDA Technologies, was created for the field of IT devices and services in August 2021. For its first product, the 5G BALMUDA Phone was announced. BALMUDA Phone is a smartphone with a 4.9 inch high definition screen and a beautifully curved back surface; its compact, lightweight, easy to hold, natural size hardware fits in the hand the longer you use it, and its basic application of a simple but comfortable feeling in use is originally developed.
It is BALMUDA's view that many things done on a phone take place through characters shown on the screen, and the quality of fonts is connected to usability and the comfort of using a product. The value of parts that cannot be measured by specification was emphasized the most, and they aimed at improvement of experience value of the characters, which are in contact for a long time during smartphone use.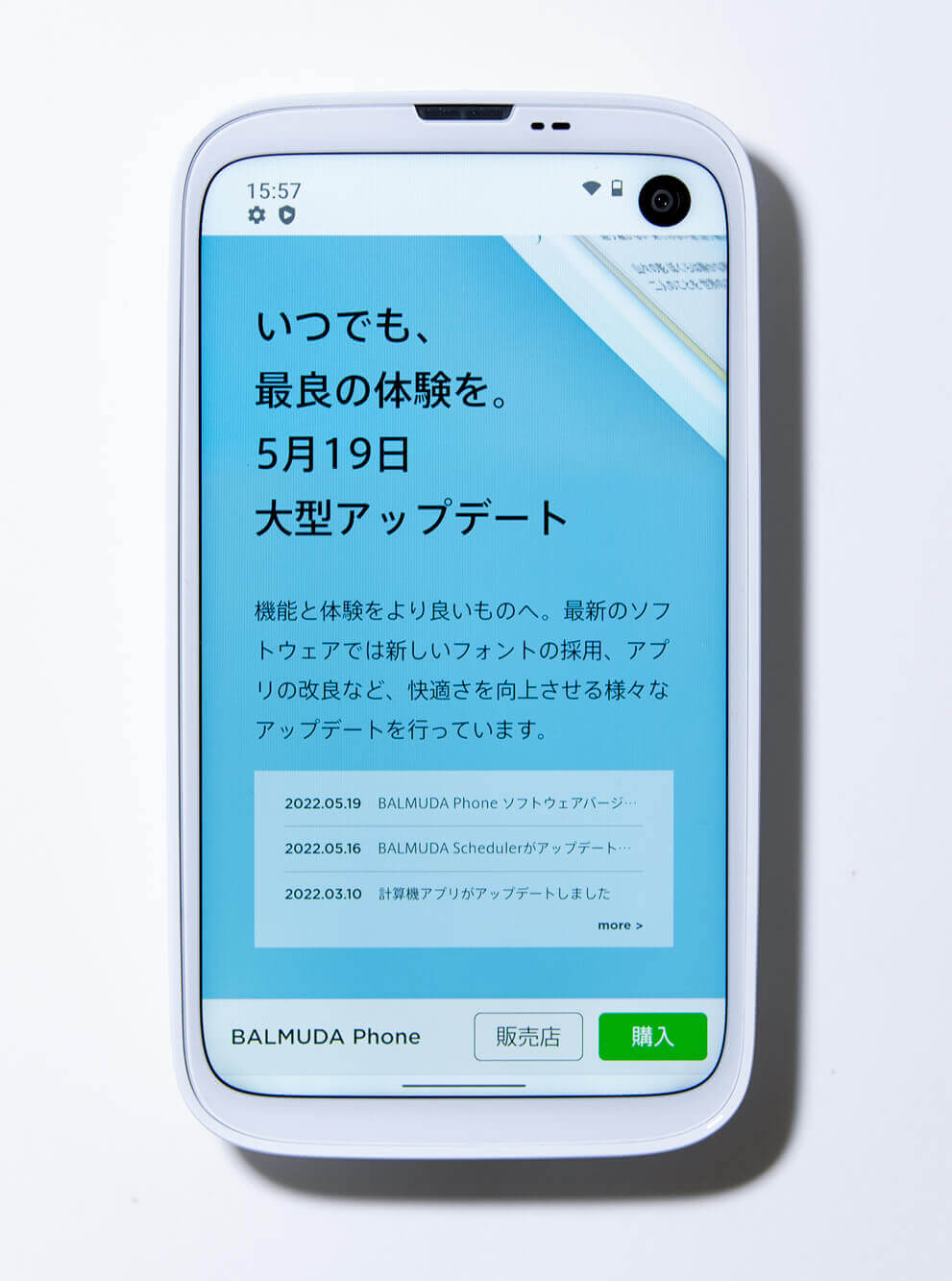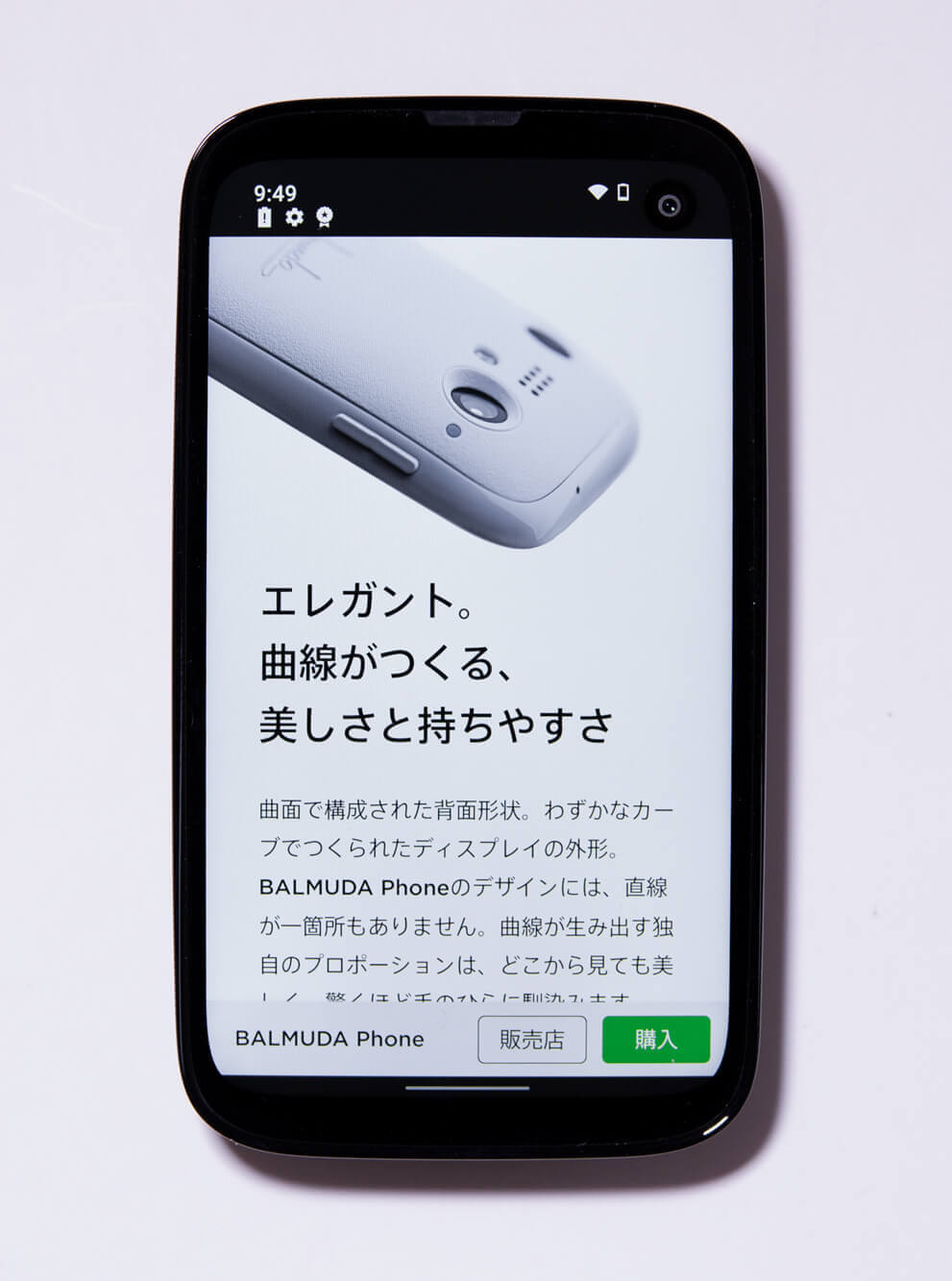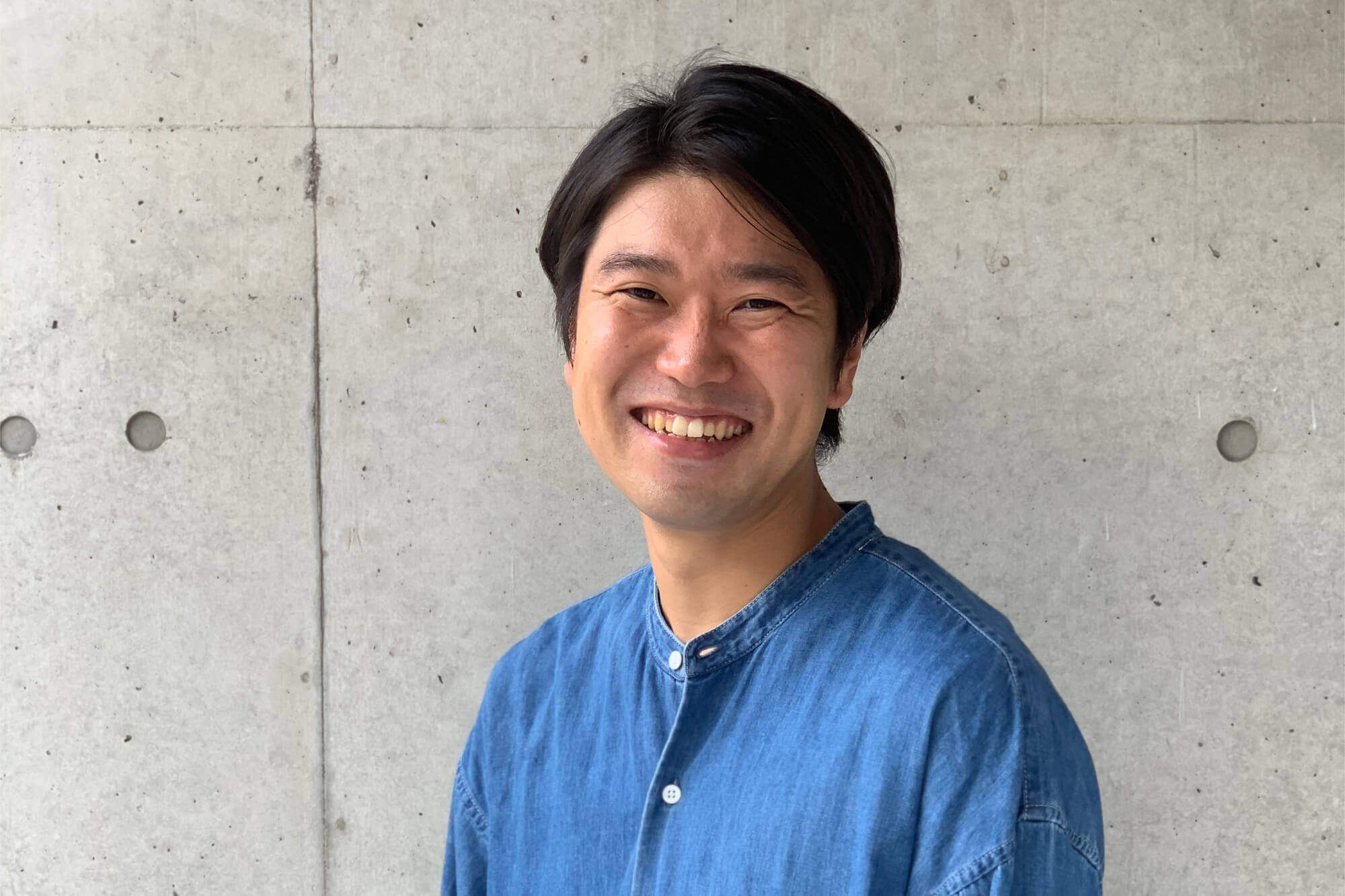 "Due to the wide inside space between strokes, the characters are clear and easy to read even when the size is reduced. This gives an elegant and light atmosphere in the moderately rounded element. My first impression of the weight was that it was easy to recognize even though it is thin, and reading is continuously comfortable. AXIS Font is understood as one of the most beautiful Japanese fonts in the company. According to consensus in the company, AXIS Font is the best in terms of Japanese readability and beauty of sentences," says Designer Ryo Akao, UI Team, Technology Dept., IT Products Div.
Unlike household electric appliances in which the functions cannot be changed at all after shipment, it is possible to continuously improve the functions of smartphones by updating software after release. Out of a desire to improve the experience value of BALMUDA Phone after release, BALMUDA decided to replace the system font. As features of the system font, not only readability but also a reduced sense of wrongness is important. In addition to the appearance of various applications and websites, there is combination of languages apart from Japanese, emoji, etc. As the system font is also used in a part of the interface, it was necessary to eliminate a sense of wrongness under any circumstances.
Various updates, including application improvement, were made in May 2022 to improve comfort, to pursue beauty, readability, and balance of character combinations as a display font, and AXIS FitFont was adopted as "AXIS Balmuda" with the optimal numerical value.

"Among numerous Japanese fonts, AXIS Font is above the crowd in terms of beauty and having no sense of wrongness. I was able to see the light in the FitFont service in which weight can be specified in greater detail. Due to significant differences in information typefaces have, such as base line, character size, weight, etc., I felt it was difficult to realize beautiful typesetting at the time of mixed typesetting of Japanese typefaces and Latin typefaces. However, I realized that the quality of mixed typesetting of Japanese and Latin improved drastically by utilizing the FitFont service."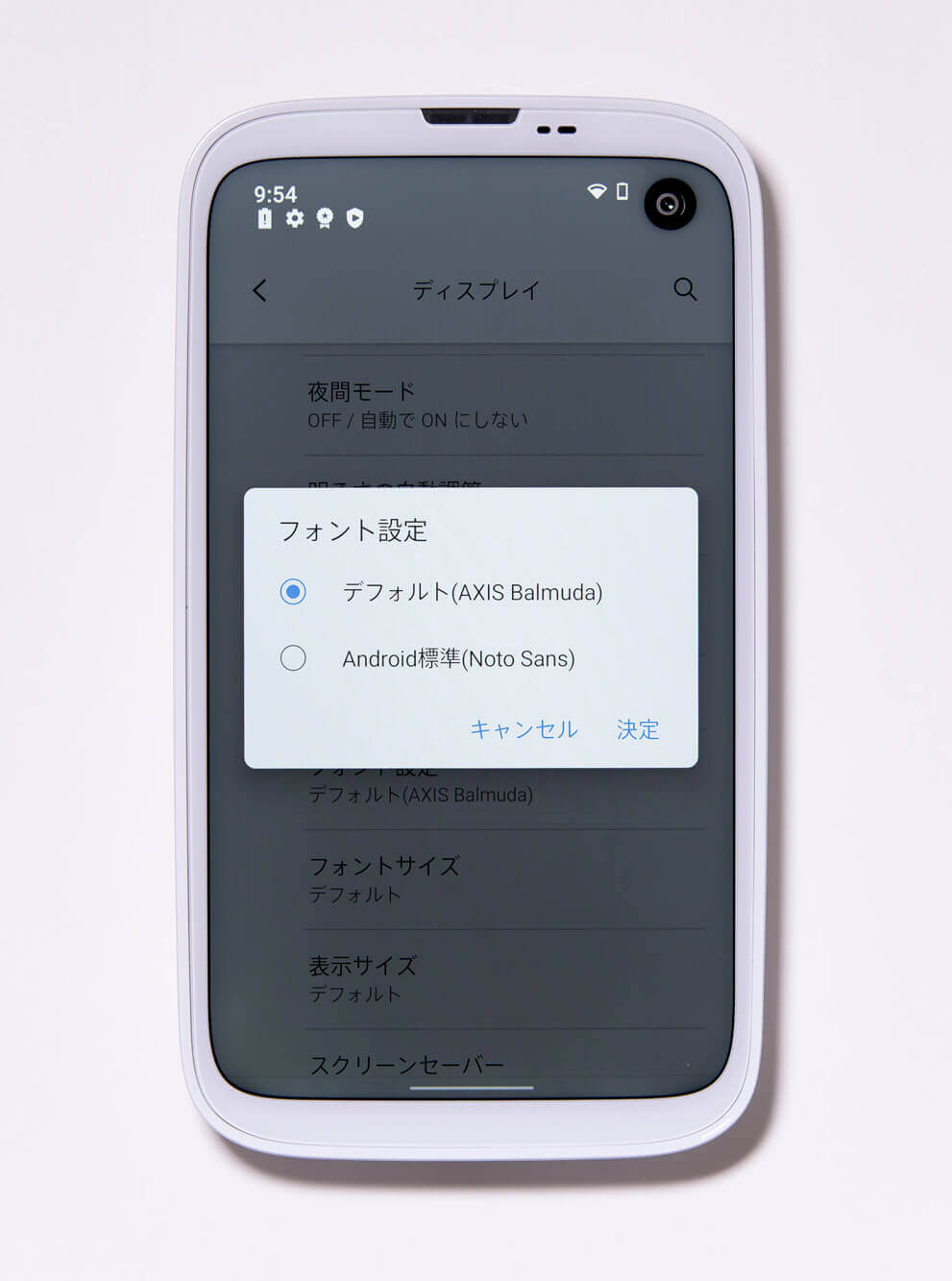 BALMUDA Phone is developed for the purpose of letting users use the basic functions simply and comfortably, such as a scheduler, calculator, camera, memo, and clock. For implementation, a huge number of images was verified, and new issues found in applications and systems were solved. As a result, favorable evaluation was obtained for sense of use, such as being easier to see and more comfortable to use.
"I felt the most distinct difference in the communication tools, such as chat, etc. For example, I felt that the delivered words 'Good morning' were
much more gentle and kind. The impression of the receiver is completely different, even with the same message. When the lively characters were actually experienced, the degree of difference was a surprise even in the company."
BALMUDA wants to deliver an exciting, wonderful experience through electric appliances. We are a manufacturer that specializes not in time reduction or convenience, but are rather particular about the details not expressed in specifications, such as joy, wonder, and usability.
"We always pay attention to informing what we want to deliver as experience through communication in a customer's life with our products. We spend a great deal of time in communication how to express such parts and spread information. Upon informing our customers about the adoption of 'AXIS Balmuda' as the system font, they updated successively, and we believe that they are enjoying the new experience."